Are you a passionate, experienced Boeing 737, Airbus A320, or A330 pilot looking for new adventures? Join the team at SmartLynx Airlines to embark on an exciting journey in the vibrant world of ACMI. As an ACMI airline pilot, you'll have a chance to travel the world, experience numerous cultures, and develop your skills on an international scale. You'll be surrounded by like-minded aviation rock stars on the ground and in the cockpit.
In addition, you'll benefit from competitive pay, flexible working hours, and the opportunity to work for the industry's leading clients worldwide. We'll provide you with all the support to give you winds and the drive to fly high the smart way!
SmartLynx Airlines is a globally-recognized provider of ACMI, cargo and charter services, offering a comprehensive range of aircraft, crew, maintenance, and insurance solutions to leading airlines across Europe, the USA, Asia, and Africa.
Ready to let your career soar with ACMI? Join us now!
PILOT ROADSHOWS
| | |
| --- | --- |
| Every Monday 14:30 ZT | Online Roadshow |
| Nov 29, 2023 | Prague |
| Nov 30, 2023 | Warsaw |
Join one of our Roadshows to discover the best offer on the ACMI market. Online Roadshows will take place every Monday starting October 9th, 2023!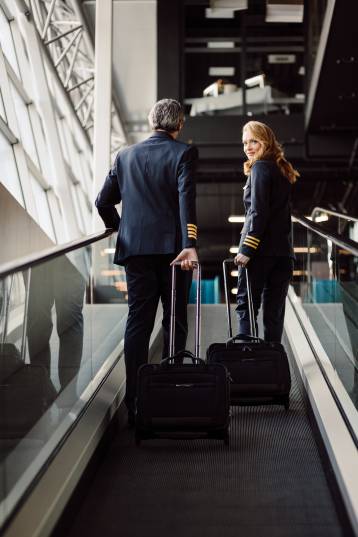 REASONS TO JOIN
Career growth opportunities
SmartLynx provides internal fleet upgrades, so you will grow your career faster compared to other airlines, and becoming a Captain one day might happen sooner than you think.
Travel the world
Fuel your wanderlust with a journey around the world! One day you will be enjoying vibrant Europe; the next day natural wonders of Asia, Africa, or Australia.
Accommodation & travel
We'll take care of you and cover accommodation, transport to and from your destination, and food onboard. You can also choose an international airport as your home base where your rotation begins and ends.
No two days are the same
You won't find another ACMI airline that offers an expansive range of aircraft types, allowing you to fly different varieties if you're qualified. Moreover, working with clients worldwide can bring new adventures each day.
CRITERIA
To apply, you will need the following:
Valid EASA FCL
Valid TR on A320 / B737 / A330 (copy of last LPC and/or Logbook endorsement if expiration date not included in your FCL)
Valid ME/IR including PBN qualification (copy of last LPC and/or Logbook endorsement if expiration date not included in your FCL)
ATPL (A) or CPL (A) with at least 1500 BLH on Multicrew/Multipilot aircraft if NON-EASA FCL for validation purposes
Valid EASA Class 1 Medical Certificate (please note that in case you hold a NON-EASA Medical Certificate, for validation purposes, you will be requested to undergo an EASA medical Class 1 examination)
Minimum ICAO Level 4 of English
If holding a NON-EASA FCL: 1500 BLH (PIC if applying for a captain position) on Multicrew/Multipilot aircraft
Current Type Rating with a minimum of 500 BLH on type
Clean Criminal Record
Available for worldwide operations
ETOPS experience is considered an advantage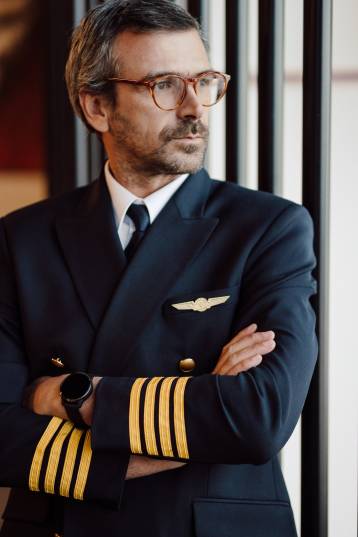 RECRUITMENT PROCESS
Online application
Provided you meet the minimum qualifications, simply enter your information in the online application form, upload your CV, Flight Crew License, and Medical Certificate, and answer a few questions we have for you.
Online assessment
You will be required to complete a technical assessment, a personality test, and an online personal interview with two members of our recruitment team that will assess if your non-technical skills match the SmartLynx pilot profile.
Result of assessment
Within a few days, you will receive confirmation of the outcome of your assessment. You will be required to complete your profile by providing us with the mandatory documents so that we can send you the offer.
Operator Conversion Course
It's time to enroll in our Operator Conversion Course (OCC) to meet all the required training elements for you to join SmartLynx Airlines.
Simulator assessment
You will be required to complete our simulator assessment together with your OPC/LPC at one of our training locations to give us an opportunity to see your technical standard of flying and your skills.
Get ready to fly high!
Once all the necessary steps have been completed, you will be fully prepared to embark on your new journey and take on the adventure as a SmartLynx pilot.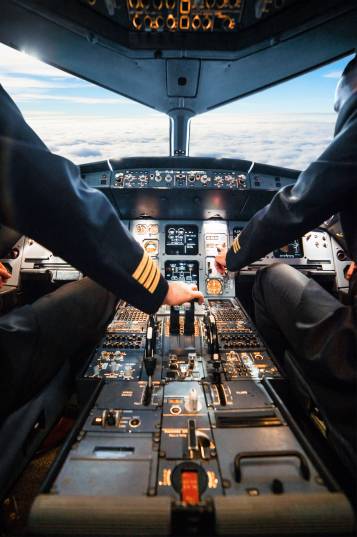 TRAINING
Based on your availability and our available training slots, you will be offered a date to join the training.
A couple of days before the start of the training, you will receive your credentials and a link to join the training sessions.
Theoretical training
Theoretical training is conducted online, and attendance is mandatory. During the training, you are expected to pass tests in every subject. The duration of the training is approximately 2 weeks.

Practical training
Practical training can be held in any of our approved training facilities around Europe. Again, tickets and accommodation are covered by SmartLynx.
FREQUENTLY ASKED QUESTIONS
Who is SmartLynx?
SmartLynx is an ACMI, charter and cargo airline, cruising the skies for over 30 years. We like to call ourselves the Uber of Aviation. We are servicing clients across Europe, North America, Asia, Africa, and Australia. In the past years, we have doubled our fleet and plan to keep on growing. Our fleet currently consists of Airbus A320, A321, A321F, A330, and Boeing 737 Max 8 aircraft.

In summer 2023 SmartLynx operated 65 aircraft. We hold three Air Operator Certificates – Latvian, Maltese, and Estonian and have 4 support offices in Latvia, Lithuania, Estonia, and Malta.
What is a typical roster like?
Airbus A320 family

fleet has a fixed roster consisting of 20/21 days on duty followed by 10 days off duty including 2 travel days to/from you NIA.

Boeing B737 fleet has a fixed roster consisting of 23 days on duty (including travel to/from your NIA) followed by 7 days off.
Airbus A330 fleet has a fixed roster consisting of 20 days on duty (including travel to/from your NIA) followed by 10 days off.
Who's paying for my travel and accommodation?
We provide accommodation and transportation while away from home, food on board, and your choice of the international airport that you call home, from where your rotation starts and ends.
Can I choose a base I'd prefer to operate from?
Typically, no. The base is assigned by the company considering where you live and where the current operations are planned. If a possibility to choose the base comes up, you'll get an e-mail from Crew Planning.
Are there fixed bases?
Not really. SmartLynx operates worldwide and can vary a lot. We do try to keep the same crew in the same base for as long as possible, but this isn't always feasible. Keep in mind that we pay for the accommodation and transportation.
Will I get paid during the training?
Yes, upon starting your OCC (Operator Conversion Course) and until your LIFUS (Line Flying Under Supervision) will be completed, you will be paid a daily allowance on top of travel and accommodation.
What are my career opportunities with SmartLynx?
SmartLynx is growing rapidly and, therefore, both Flight Operations and Training Departments are constantly looking for enthusiastic pilots to appoint to a number of positions such as Base Captains and Flight Training Roles. Moreover, upgrading requirements are evaluated on yearly basis and are open to all First Officers meeting the minimum requirements. (Seniority being only 1 of the parameters taken into consideration, but mainly skill, knowledge, and attitude).
Do I have to be current on a type?
Airbus A320 – preferably you should be current on type; however, you are more than welcome to apply even if your type rating is not current since more than 3 years.
Airbus A330 & Boeing737 MAX – you need to be current on type in order to apply; the expiry date shall allow enough time to perform the OPC/LPC Simulator session being still current.
What if I don't have a type rating?
If you don't have a type rating, then you are most welcome to check out SmartLynx Training Centre, leading ATO providing type rating courses on A320 and soon on B737 too.
How can I apply?
Visit the section "Our vacancies" below, choose your position, and prepare the following documents:
Your CV
Your License
Your Medical
If successful, before receiving a job offer, you will be required to submit the following documents:
Proof of previous employment as Captain (if applicable)
Flight Crew License Verification Letter
Passport
At least two reference letters issued by your previous employers and referred to the last 5 years of employment either
Breakdown of flight hours
Last 3 pages of the Logbook
Criminal Record Certificate
I'm over 60, can I still apply?
All ages and nationalities are welcome at SmartLynx – we are proud of our diversity.
LET'S KEEP IN TOUCH
If you need assistance or any reasonable adjustments to the application, please contact our
Recruitment Team – crewrecruitment@smartlynx.aero