SmartLynx Airlines, in collaboration with the globally recognized Jeppesen Academy, offers a comprehensive six-week theoretical and practical on-the-job training course (FOM-2). Additionally, there's a two-week advanced course (FOM-2B) to obtain the U.S. FAA Aircraft Dispatcher License, which is recognized as a significant advantage by the global airline industry. Don't miss out on the opportunity to become a globally recognized flight dispatcher, a skilled professional in aviation ground operations.
FLIGHT DISPATCHER CAREER
Flight Dispatchers, also known as "pilots on the ground," play a critical role in airline operations. They analyze meteorological data, plan flight routes, calculate aircraft weights and fuel requirements, and ensure each flight complies with performance limits and regulatory requirements. To become a successful Flight Dispatcher, you need to acquire knowledge and expertise in areas such as weather and meteorology, aerodynamics and aircraft performance, aviation law, air traffic control, airport operations, weight and balance, navigation, and flight planning. Learn more about the U.S. Flight Dispatch profession here and about EU Flight Dispatch profession here.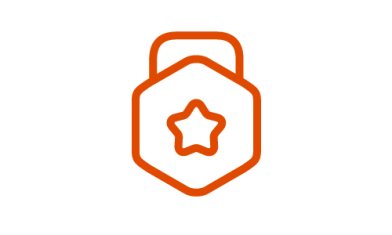 COMPREHENSIVE TRAINING
Our program, executed in collaboration with Jeppesen, a Boeing Company covers all the fields and skills needed to succeed as a Flight Dispatcher. You'll receive in-depth training in areas such as meteorology, flight planning, navigation, aircraft performance, aviation law, weight and balance, and more.
GLOBALLY RECOGNIZED LICENSE
By completing our program, you'll be eligible to obtain the highly valued U.S. FAA Aircraft Dispatcher license. This license is recognized by airlines worldwide and offers a significant advantage in the global job market.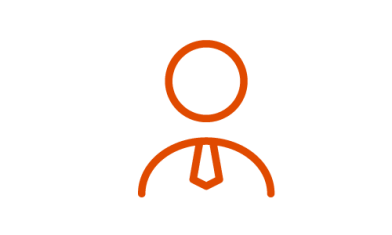 EXPERT INSTRUCTORS
Our instructors are experienced Flight Dispatchers who have worked in the industry for years. They'll share their knowledge and expertise to support you in becoming the best Flight Dispatcher you can be. After the six-week training, Jeppesen Academy professionals will evaluate you to enroll in the advanced FOM-2B training.
CAREER OPPORTUNITIES
The graduates of the SmartLynx - Jeppesen course will be guaranteed an interview for a Flight Dispatcher job at SmartLynx Airlines. This opportunity is subject to an interview after the course graduation. Completing our Flight Dispatch program with SmartLynx provides job opportunities within our company or through our network of industry connections. It can also open doors to a variety of exciting career paths within the aviation industry.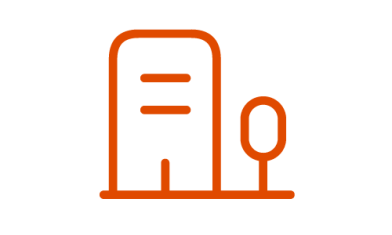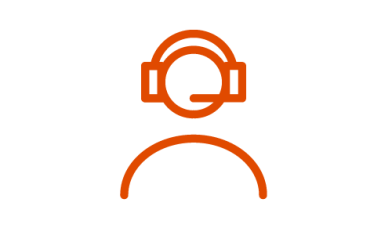 REAL-WORLD TRAINING EXPERIENCE
Additionally, SmartLynx offers exceptional practical on-the-job training of 200 h in a real Flight Dispatch environment, after the course completion. A hands-on experience to kickstart your Flight Dispatcher career (conditions to be applied by individual agreement). This opportunity is subject to an interview after the course graduation.
KICK-START YOUR AVIATION CAREER
COURSE DATES
DISPATCHER CERTIFICATION (FOM-2)
12 Feb 2024 - 22 Mar 2024 | Riga, Latvia
ADVANCED DISPATCHER CERTIFICATION (FOM-2B)
08 Apr 2024 - 19 Apr 2024 | Denver, Colorado *

* To ensure you can take the FAA written test (ADX) before the start of the class, plan to arrive in Denver, Colorado by December 4th.
Registration deadline for the course: 01 Dec 2023
Only Applicants eligible for travel to Latvia and U.S. can register. SmartLynx is not providing visa support.
Class start date is a subject of minimum number of students gathered. Reconfirmation of the dates is to be not later than 01 Dec 2023 depending if minimum number of students is registered by this date.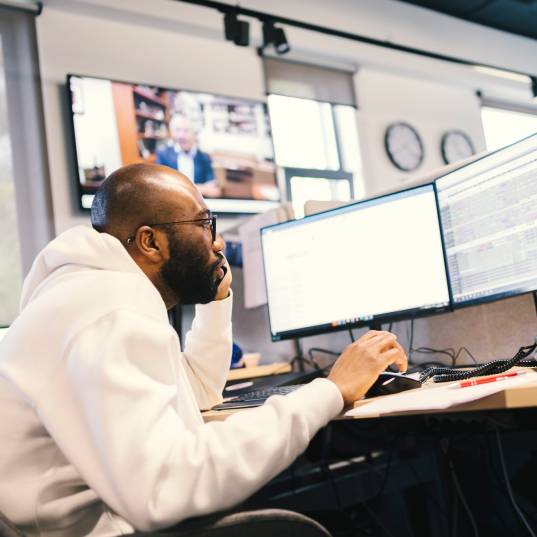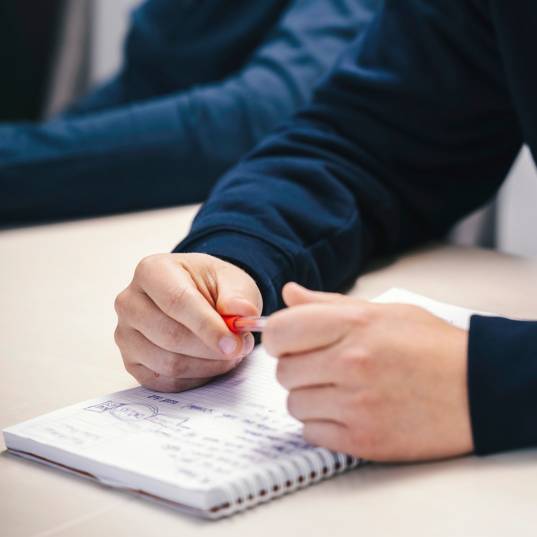 TRAINING COSTS
FOM-2 & FOM-2B course: 5350 EUR
ADDITIONAL EXPENSES
Travel and accommodation in Riga, Latvia
Travel and accommodation in Denver, Colorado, U.S.
Oral and practical examination prior to FOM-2B, FAA written exam (ADX/ATP), and FAA Oral & Practical examination fee: total ~925 USD
FREQUENTLY ASKED QUESTIONS
What job opportunities do you offer after completing the SmartLynx / Jeppesen 6-week training course?
After successfully completing the training course, the graduate is guaranteed an interview for a Flight Dispatcher position at SmartLynx Airlines. Depending on the interview results and the availability of open positions, the graduate can join the SmartLynx Flight Dispatch team.
Can I apply only for 6-week theoretical training in Riga and not continue obtaining a U.S. FAA license in December?
Yes, after completing the FOM2 6-week class in Riga, you can still apply for U.S. FAA license exams within 90 days. If you only attend the FOM2 class in Riga, the total price for the course is reduced by 350 EUR and becomes 5000 EUR.
What is the payment deadline?
Pre-payment of 50% of the fee before August 15 (refundable); the other 50% until August 25.
What are the special hotel accommodation prices in Riga and Denver?
Our students get a special rate in Riga – 45 EUR per night and in Denver – 85 EUR per night.
Is accommodation in Riga far away from the training centre?
The hotel is within a 5 minutes walking distance from the training facility.
Is on-the-job training (OJT) part of the FOM2 Flight Dispatcher training course?
No, OJT is a separate, individually agreed practical training, which consists of 40 hours of indoctrination training (familiarity with Flight Dispatch systems etc.) and 160 hours of real flight dispatch experience under the supervision of an experienced Flight Dispatcher. The price for the entire OJT course is 3500 EUR, but our graduates have a discount of 20%, making it 2800 EUR with the discount applied.
Are there any special eligibility requirements to start the training?
There are U.S. FAA requirements for FAA Aircraft Dispatcher license applicants according to 14 CFR 65.53.
To be eligible to take the aircraft dispatcher knowledge test, a person must be at least 21 years of age.
To be eligible for an aircraft dispatcher certificate, a person must be:
at least 23 years of age;
able to read, speak, write, and understand the English language.