GRADUATES ABOUT US
Check what our Training Centre graduates say about their study experience.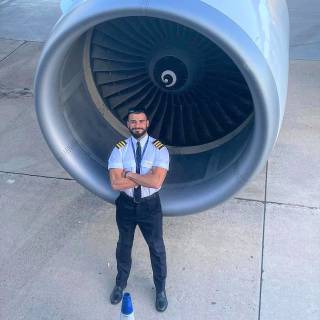 Hello Everyone

My name is Matteo De Luca, and I am from Italy.

I always wanted to be a pilot since I was a kid. SmartLynx gave me the opportunity to do the type rating in October 2019 before COVID19. The course was done in Sofia with qualified instructors and with advanced training material. Also, the buildings are brand new and modern equipment and finishes to give to the trainee the best overall experience. The atmosphere was relaxed and friendly all the time.

Right after the training I have passed the assessment with SmartLynx Airlines, and now I'm flying as a first officer and living my dream!

SmartLynx Airlines gave me the possibility to work in a dynamic environment and to see so many places around the world. I'm writing from Africa right now.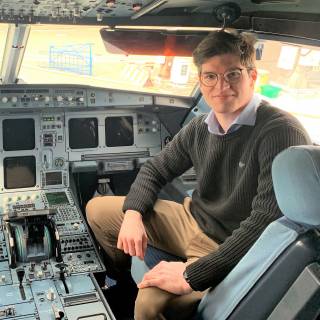 When I started Flight School, back in August 2018, there was a huge demand for
new pilots so, when I graduated in December 2019, I was ready to start doing what I
love the most: flying. I had flown with the PA28 Archer and PA44 Seminole in sunny
Arizona and then with the PA34 Seneca in rainy Oxford. I tremendously enjoyed
those days!


Sadly, shortly after my graduation, Covid-19 decided to step in, so my dreams
entered an holding pattern. But I did not give up, I kept my skills fresh and at the
end I achieved passing SmartLynx's selection process.


I first got to know SmartLynx at the Berlin Pilot Expo 2020, and it positively
impressed me so, when the assessments resumed, I immediately applied.
I started my A320 Type Rating in March 2021 and passed the Skills test the 1st May.
Ground school was done online, at the beginning I thought it was going to make
things harder, but I admit I changed my mind looking back at it.


Then I did the Base Training on the 4th. It was the best day of my life and it really
was worth the waiting and every sacrifice I have made!


Special thanks go to Cpt. Vasilijs Kazaks, honestly could not have asked for a better
sim instructor, and to the whole #SmartTeam for always being available and
incredibly professional! Now I am ready to take on the next chapters!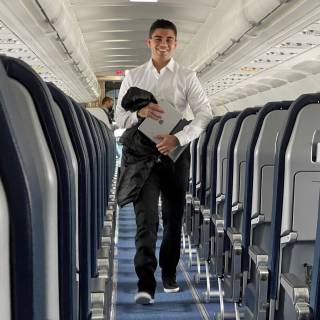 Dear Readers,

My name is Sam Westedt and I have successfully finished my type rating course with Smartlynx Training Centre.

Following many recommendations, I applied & got accepted to Smartlynx training centre A320 type rating course. The entire course took around 7 weeks.

The Smartlynx Training centre is highly professional and has guided me and the rest of the students into passing their training. Thanks to the personnel at Smartlynx, the training went smoothly & as planned despite the problems which the pandemic brings.

At first glance the amount of knowledge that had to be learned was overwhelming, but with the help of the instructors respected knowledge & high willingness to help their students was a key part of guiding our type rating group into success.

I am eager to start a new chapter, learn more about this beautiful airplane, and start my line training in the near future.




All the best,

Sam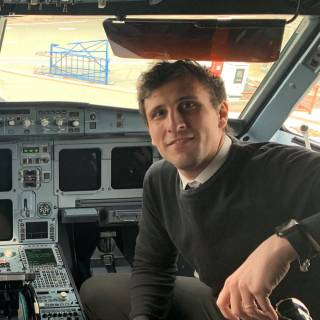 I always wished to be a pilot, since I was 5. I was fashioned from those giants flying into the sky. Since I can remember I walk with my nose up towards the sky, looking for some aircraft, dreaming to be a First Officer or a Captain.

In 2017 I started flight school and after two years got my CPL license flying on dv20, 40,42 and Cessna 152. At the beginning of 2020, I tried to join the SmartLynx programme for the first type rating of my career, then unfortunately we got COVID 19. In 2021 Smartlynx contacted me back. My performance was satisfactory and I passed the selection process.

March 2021 is when my A320 Type Rating started.

Smartlynx gave me the opportunity to join the airlines' world. I find the environment extremely professional and prepared.  Special thanks go to my Simulator Instructor, Igors Palicevs,  who leads me to the type rating certification.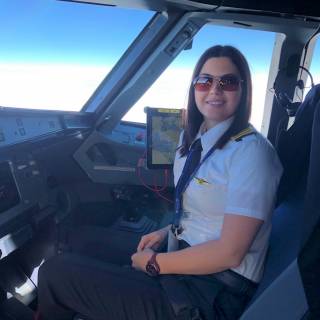 Less than a year ago, after completing the ATPL Integrated, I immediately started searching for a First Officer position and a company which will help me gather experience and knowledge about working in a major airline and aviation industry.

I completed the Airbus A320 Type Rating at SmartLynx Training Centre in November 2019.

During the course every student needs to be prepared, both mentally and physically. It is challenging, intense, exciting, demanding and it requires studying in advance. A good example is learning the checklist, flows and memory items as a starter. Get to know the airplane, its performance and its systems. Any head start you can get will help you once you're at the center. Thanks to the SmartLynx Training Department, we were provided with some training materials, which helped us later on during the course.

The instructors did an exceptional job, which gave me an opportunity to enhance my skills, both professionally and personally, particularly when it comes to multi-tasking, prioritisation and constant sharpening of skills. They conducted the class and every simulator session in a very professional manner, providing us with some relevant, real life examples.

Smartlynx is a company that will encourage you and support you throughout your entire career.

Today, I'm grateful to be part of the Smart Team and work as First Officer for Europe's leading ACMI.

I get up every day and I fly, which I love! What could possibly be better than that?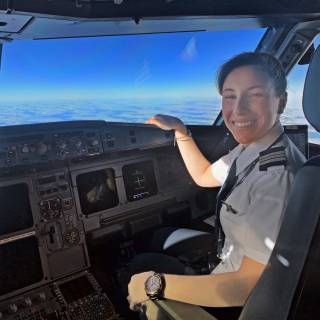 Flying has always been my dream and since I remember, planes have never been lacking in my toys and in every drawing. I cultivated this dream by attending the aeronautical high school in Rome but the real opportunity came with the results of the assessment tests I have done at BAA flight school in Lithuania. Opening the email and reading that I was suitable for the SmartLynx cadet programme was an indescribable and unforgettable emotion. Today I am proud to have become First Officer, I am happy and I will do my best in my work for this company that has allowed my dream to become the wonderful reality of my life.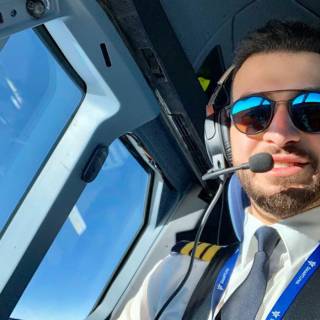 My dream was to become an airline pilot, after careful research I chose BAA Training as a well-trusted pilot school with a great history in training professional pilots, with professional and friendly instructors, a well-structured training program equipped with all the necessary material for a professional pilot training.

With many partner airlines of BAA Training, I have chosen SmartLynx airlines to launch my professional airline career, as SmartLynx is one of Europe's leading ACMI.

Having an amazing opportunity to work with SmartLynx means that I will have a chance to experience many bases on behalf of different airlines.

In SmartLynx we work in harmony, flight crew together with cabin crew in a cheerful and friendly atmosphere.

I'm grateful to be part of this great airline, and the opportunity to make my dream come true.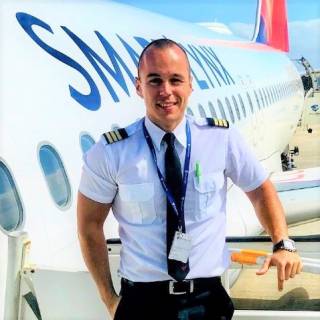 Following a suggestion of a friend, I applied for SmartLynx Type Rating Course in November 2017.During the Course and later on during the Line Training, I came across great instructors who were very skilled and supportive. I got the impression that every Trainee is valued and treated with attention and care. Even after their working hours, they were available and eager to help us reach our goal. Training itself is very demanding, both mentally and physically where stability is extremely important. Thanks to great instructors and Captains, this was all achieved due to their friendly approach and relaxed atmosphere in the flight deck.

I personally see SmartLynx as a great opportunity for professional advancement. It's vibrant, challenging and offers many options to upgrade your skills. I changed several bases and flew dozens of airports already during the first year of flying. Met all sorts of people, professional, skilled and dedicated, all aiming to make SmartLynx better environment for all of us.

I feel happy and fulfilled, I am eager to grow with SmartLynx as a pilot and as a person. The learning process is hard, it's still the beginning and I am grateful for all the knowledge and experiences

I see this opportunity that I got as the beginning of a great journey.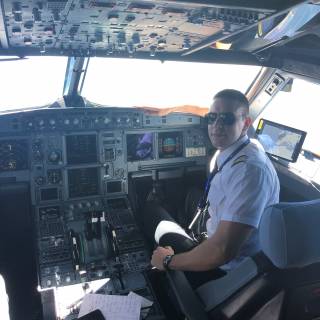 Two years ago after I finished my flight academy in Serbia, I immediately started looking for an opportunity to work in a renowned airline company. I never imagined that in such a short time someone would recognize my efforts and give me a chance to prove myself.

Smartlynx Airlines did it, and by doing so gave me a lifetime opportunity. In the beginning, I was both scared and excited to acquire new knowledge at the Smartlynx ATO. However, during the whole training, type rating instructors and ground instructors were super supportive and highly motivated to transfer all their knowledge and skills to us, their fellow students.

All the personnel from the training department was extremely helpful and professional when it comes to every aspect of the training process. Therefore, I was prepared for what was coming next.

The beginning of my Smartlynx journey was both exciting and challenging for me since I started flying at one of the busiest airspaces in the world, in London. However, working in an environment and a crew such as Smartlynx is, has never been difficult for me. From my first day at work. everyone was supportive and ready to offer me help whenever I needed it. I flew to a number of various destinations during the summer season. During that period, I was lucky enough to be a part of a team which was able to accept all challenges and successfully resolve any possible obstacles. Now, one year later I can say with absolute certainty that my decision to be an ATO student and later member of Smartlynx flight crew, was the best decision I could have ever made.

To all future pilots, I highly recommend Smartlynx ATO programme and I promise them that it would be the best option for them to develop their careers.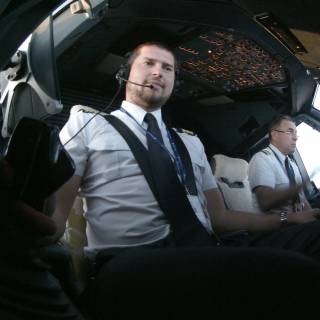 Hello dear pilots! Happy to greet you at Smart Lynx Training Centre!

My name is Janis Rudmanis, and I graduated SmartLynx Training Centre Winter 2017. As of my training experience, I must say that I really enjoyed A320 Type Rating course.

Ground school and simulator sessions went as planned, performed by experienced training captains sharing their valuable knowledge and experience with us. In my opinion, the key in every school is asking questions and willingness to know more than required by tests. Don't be afraid clarifying details which other students seem to understand already, it is important for you and your instructor to be "on the same page".

Every minute in a simulator is priceless training and will be used for improving flying techniques and skills, so theoretical knowledge for every session should be already prepared and then practically mastered with the instructor and your partner.

And then, after successful training, everyone is eager to finally go flying and can't wait for the base training, on a real Airbus A320.

Enjoy the training time and go flying.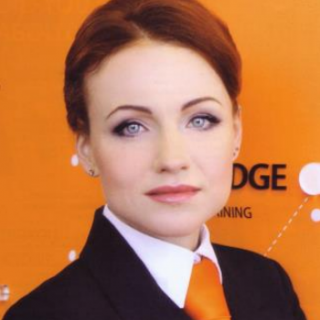 I completed training at SmartLynx Training Centre in 2012.

Professional approach, highly experienced instructors, friendly attitude towards students combined with career opportunities for successful students were the main reasons to choose SmartLynx ATO.

Valuable knowledge and skills gained during training process helped me to join SmartLynx Airlines as FO in 2012.

Addiction to aviation, self-motivation, ability, and willingness to learn, as well as the true desire to have a professional pilot career, are the key factors of successful training completion and further career.