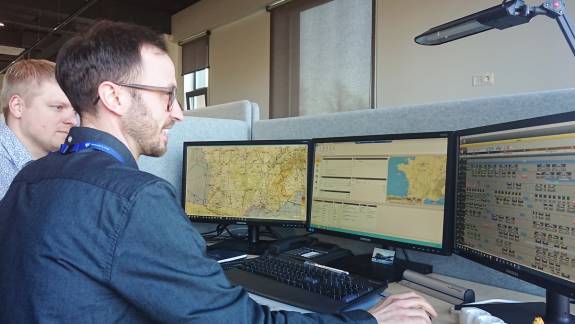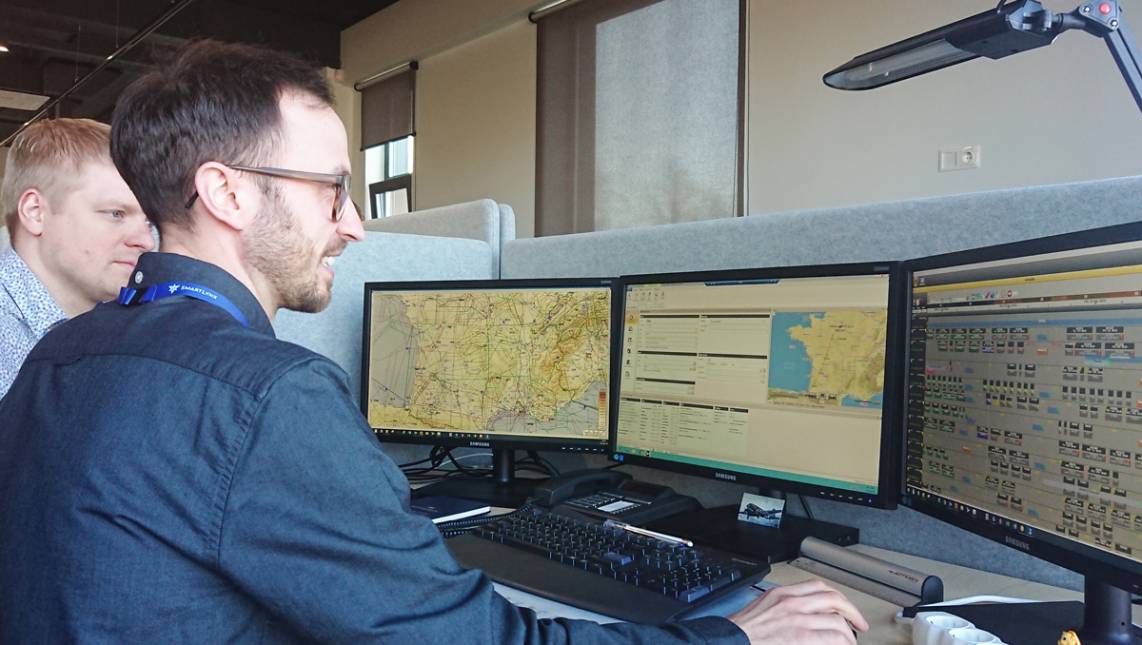 SmartLynx Flight Dispatcher on-job-training
10.06.2019
Once again SmartLynx Airlines and BAA Training Aviation Academy have proven to be a successful duo in producing skilled and qualified aviation workforce.
In addition to well-known Pilot Cadet program, the two partnering companies have extended their cooperation as now graduates of Initial Flight Dispatcher Course at BAA Training have the opportunity to undergo OJT (on-job training) at SmartLynx Operations Control center.
Flight dispatcher is interesting, fulfilling, and demanding job position that plays a vital role in the aviation industry. The dispatchers are helping plane safely travel from one location to another, and the knowledge gained is a good starting point for those who are planning to peruse a pilot career as is David.
David Catmur, a graduate from BAA's Dispatch Course, has recently acquired his certification, after finishing a 6 week OJT with the support of SmartLynx OCC Officer Mihails Skorobogatko and the whole OCC team. His entire training was under the oversight of Aleksejs Pasincevs, SmartLynx Airlines OCC Supervisor " I am very glad that David has chosen SmartLynx OCC OJT program to plunge into the exciting and challenging world of flight dispatch and to obtain the necessary practical skills."
During his 200 hours of practical experience, David had a unique opportunity to familiarize with the complexity of the industry and the valuable role of Flight Dispatchers.
"I thoroughly enjoyed my time in the OCC, as well as the initial training with Aleksejs before starting the on-job-training. I found the whole experience fascinating and hopefully extremely helpful with my forthcoming ATPL training.
I hope that more people get to experience how the OCC operates as even the relatively brief period I spent there taught me so much about the day to day challenges an airline can face.
The number of issues that can arise in such a safety-conscious industry is so numerous and varied, and it really shows how complex operation aviation can be, and how many checks and balances and redundancies have been designed into the system to ensure it remains the safest mode of transport possible. "
Based on the impressions from the SmartLynx OCC Supervisors, David has demonstrated great interest and commitment to flight dispatch duties, as well as has shown exceptional individual and team performance, during the course. They are certain that his good attitude and dedication to aviation together with the gained knowledge will contribute to a successful career.