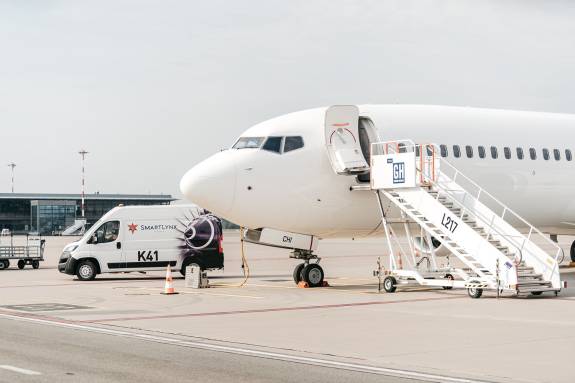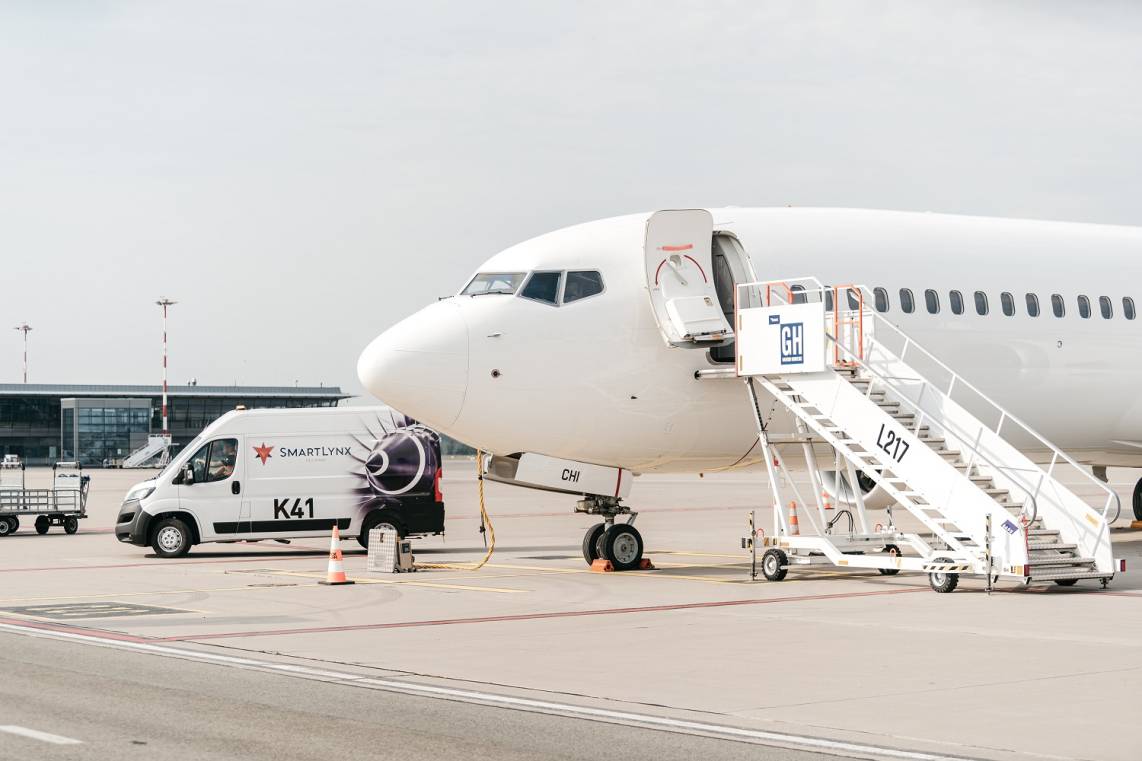 SmartLynx Airlines first in the Baltics to fly more environmentally friendly Boeing planes
22.08.2022
With a view to improving customer convenience and sustainable business, Latvia-based SmartLynx Airlines has become the first airline in the Baltic countries to fly the latest-generation Boeing 737 MAX 8 aircraft. Currently the company has two of these more environmentally friendly and energy-efficient aircraft in its fleet, and two more will be delivered by the end of the year.
"Our airline is dedicated to achieving sustainability goals, which is why we will make sure also in the future that aircraft used by the airline generate as little CO2 emissions as possible. We are planning to take strategic steps and make significant investments in renewing our fleet and use more environmentally friendly aircraft. The addition of Boeing aircraft to our fleet is a major development as they are more climate-friendly, and also because until now we only operated Airbus aircraft. We are seeing that the demand for sustainable flights continues to grow, and we very much hope that providing such flights will open up new business opportunities for SmartLynx Airlines in the future. We are increasingly looking towards the Middle East, North America, and India, and we expect that in five years about a third of our destinations could be outside Europe," says SmartLynx Airlines CEO Žygimantas Surintas.
The technologically advanced Boeing 737 MAX 8 offers better quality and more personalized passenger service, improved punctuality, 15% to 18% lower carbon emissions, noise level reduced by 40%, and fuel consumption by 18%. The plane has more comfortable seats, bigger hand luggage compartments, and larger windows.
The two new Boeing 737 MAX 8 planes are already in operation – one performs flights from Germany, the other from Latvia. The new aircraft also made several charter flights from Tallinn in June, taking travellers from Estonia to various holiday destinations in Europe. In the future, the company is planning to operate charter flights using more sustainable fuel.
Cargo transportation to increase to 40%
The company's cargo transportation volumes are also growing, by 2025 they are to make up 40% of the company's total business volume. At the moment, SmartLynx Airlines has two Airbus A321F cargo planes in its fleet, by the end of the year, their number will increase to 7, while in the coming years the airline will operate 25 such aircraft.
"The company has big plans for not only passenger but also cargo transportation. The new Airbus A321F freighters have helped us reduce flight operational costs by up to 15% and ensure up to 20% lower fuel consumption as compared to other aircraft in the class, making the company more competitive in the complex air cargo market. Because of their energy efficiency, these aircraft are used, for example, by such international logistics companies as DHL. They are the first planes that offer automated cargo loading to reduce costs, and that is why they are currently in high demand on the market," Žygimantas Surintas goes on to say.
Larger market share
SmartLynx Airlines' share of Europe's ACMI (aircraft, crew, maintenance, and insurance) market has increased by half as compared to 2021. The company currently has 42 aircraft in its fleet, and their number is to increase to 60 by the end of the summer season and to 100 aircraft by 2025.
In January-June this year, the airline performed 11,568 flights, which is five times more than last year, flying approximately 1.1 million passengers, which is three times more than in the same period a year ago.
The airline leases its aircraft to other airlines, either aircraft alone or with complete crews, including pilots and cabin crew members, also performing technical maintenance of the aircraft to ensure that all flights go as planned. SmartLynx Airlines currently provides its services to such international companies as easyJet, TUI Group, and others.