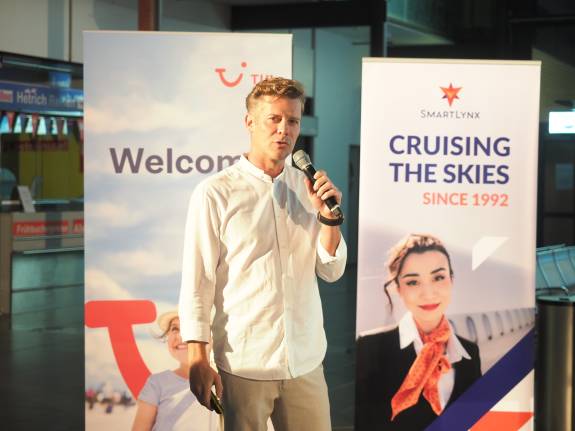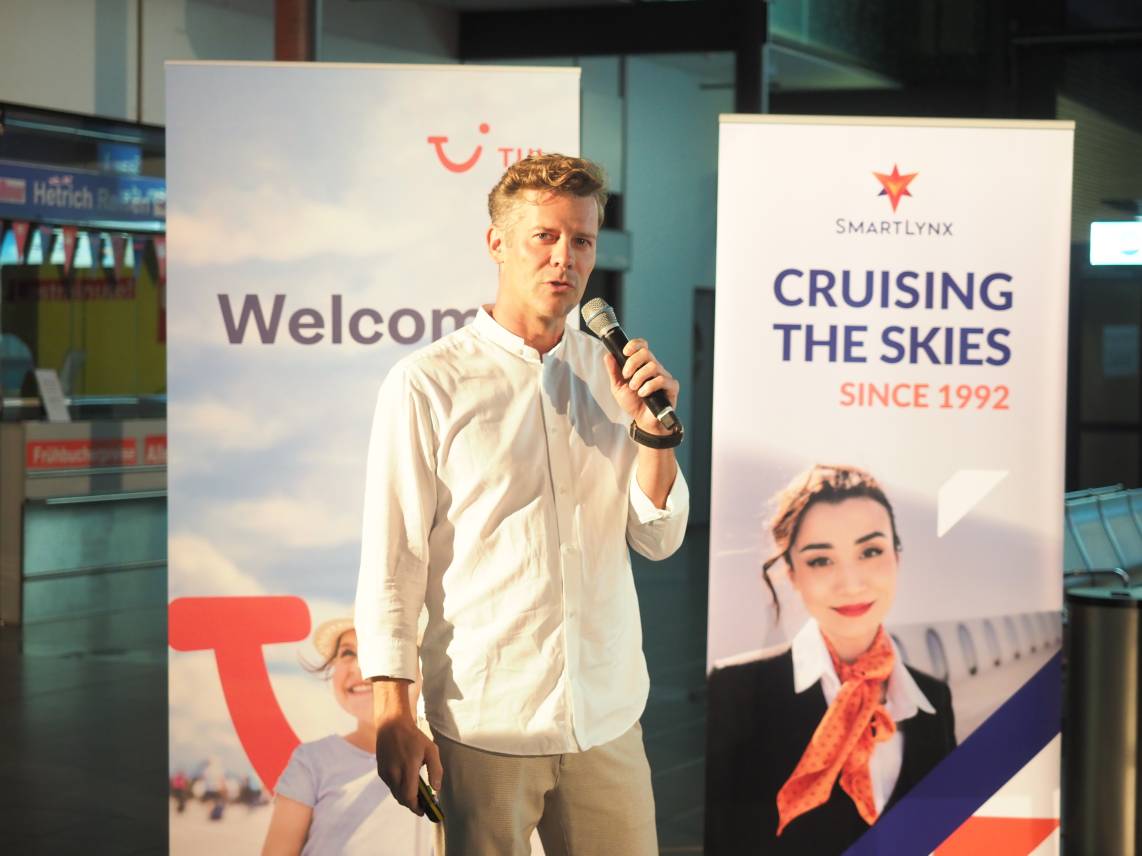 SmartLynx Airlines presents 2023 summer flight program in Saarbrücken
01.12.2022
The 2023 summer destinations of SmartLynx Airlines, which flies here on a full charter basis for TUI Deutschland, have been presented at Saarbrücken Airport. In its third year in Saarbrücken, SmartLynx's 2023 summer destinations include a daily flight to Mallorca, flights to the famous Greek islands of Crete, Rhodes, and Kos, and flights to the Canary Islands with Gran Canaria, Fuerteventura, and Tenerife.
At the event in the flight terminal of Saarbrücken Airport, more than 150 industry experts from the region were introduced not only to the destinations but also to the SmartLynx brand and the SmartLynx service offer, as well as to the ancillary services that can be booked as part of the easy-to-use website under Manage Booking or the online check-in. In addition, the representatives of TUI, for whom SmartLnyx flies from Saarbrücken, Nuremberg, and Hurghada, provided information about the news at TUI and its group brands TUI Blue, Magic Life, and Robinson Club.
There was a good mood at the meeting, not least because the travel industry and the airports were on the upswing after two years of the pandemic - an assessment shared by all present. As a successful conclusion, 2 SmartLnyx Airline flights were raffled off among the attendees as the main prize during a joint meal.