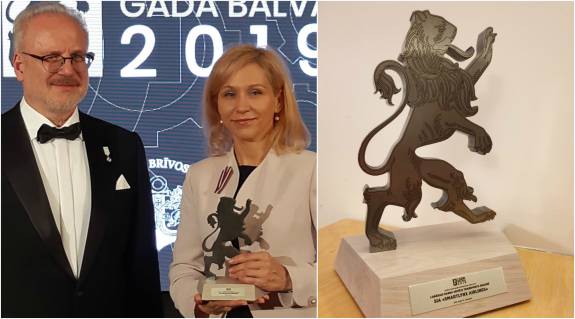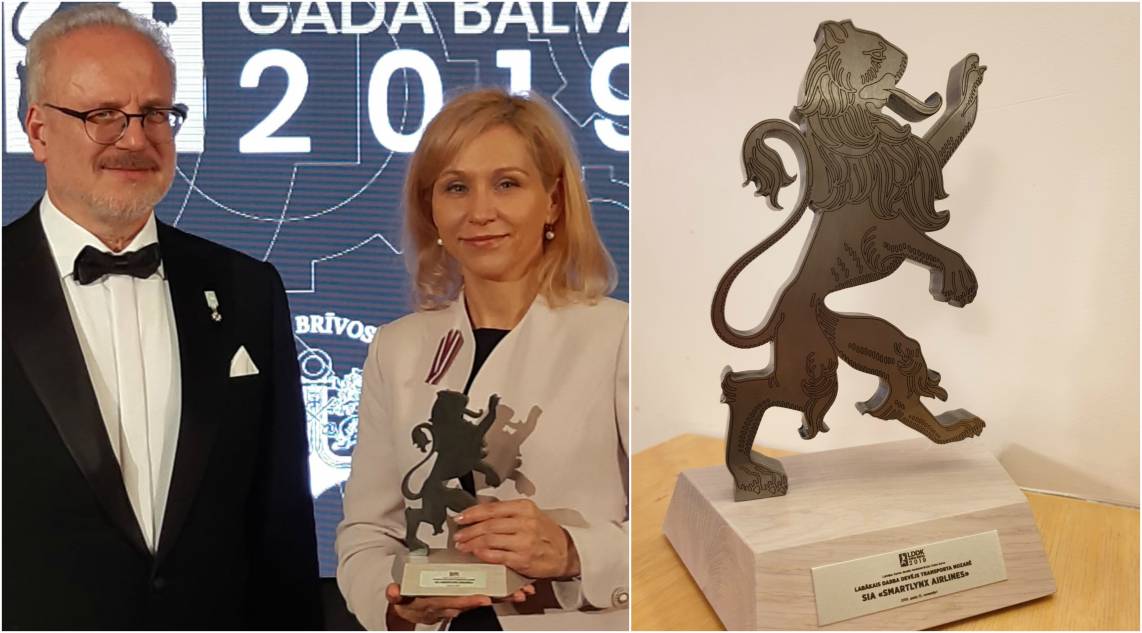 SmartLynx Airlines has been awarded with Best Employer Award
19.11.2019
Last Friday the annual award of the Latvian Employers Confederation (LDDK) was held in Riga Palace. For the sixth time LDDK selected socially responsible employers who contribute to the development of Latvian economy and ensure its growth.
Among the largest and most successful companies in construction, service sector, commerce and other industries, SmartLynx Airlines received the honor of the best employer in the transportation sector.
"This is a great recognition that we have received from the LDDK and the President of Latvia Mr. Levits. This year we are chosen as an example for the entire transportation sector. There are no irrelevant entrepreneurs and no irrelevant business. All companies are important for progress. And it's a great feeling that you're recognized among the great companies in a sector as competitive as ours. This is the direction in which we want to develop SmartLynx Airlines in the future. To become a good partner for others and to play an important role in contribution to Latvian economy," notes Sandra Grunde, Director Business Process Management and SmartLynx Airlines representative at the award ceremony.
In 2019, the best employers were assessed on a variety of criteria, such as long-term business activity, developed business support movement, strengthened social dialogue and promoted better governance, active involvement in economic growth processes in Latvia, and a positive impact on the public agenda in the economy as a leader of opinion.