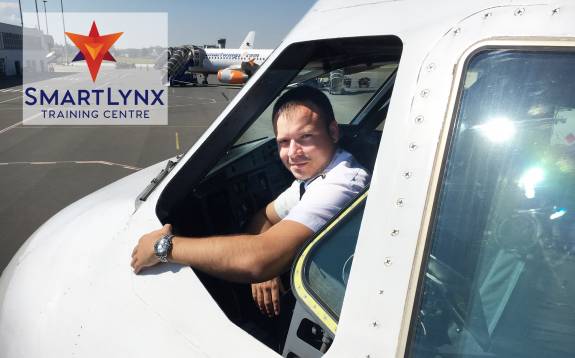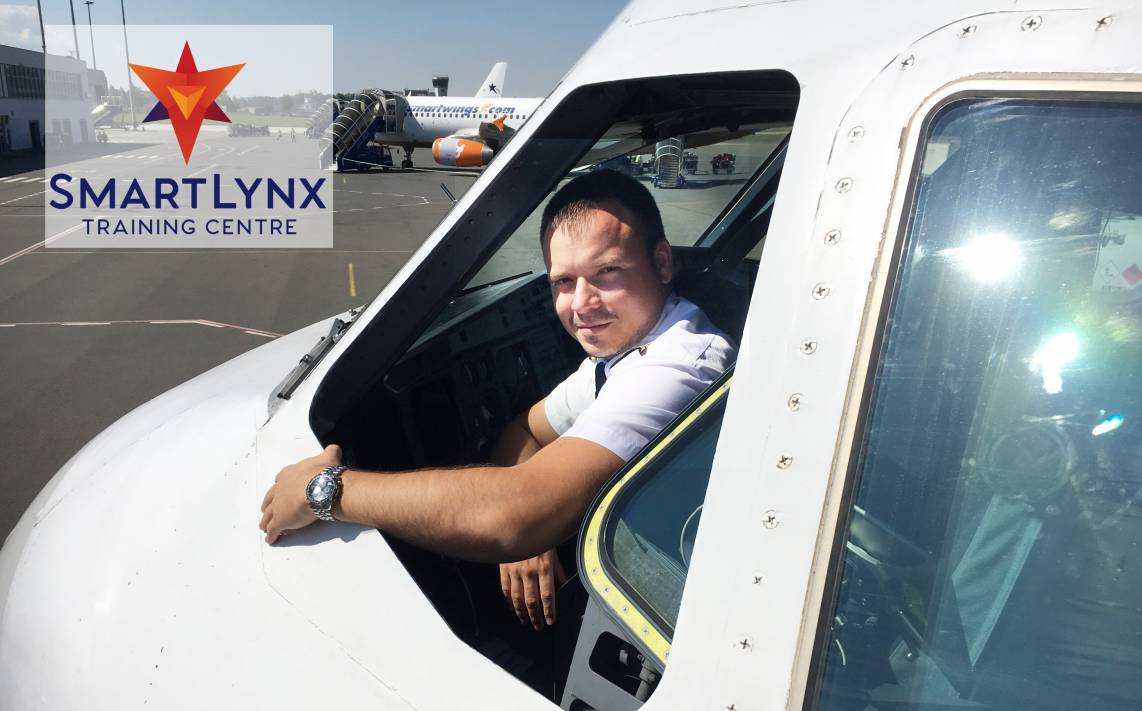 New Head of Training at SmartLynx Training Centre
27.01.2021
We are pleased to announce our Training Centre's latest management changes, and Captain Martin Tisliar as the new Head of Training.
For such an important professional advancement to take place, it takes true passion, dedication, fuelled by the right environment and lots of hard work to hasten progress along the career ladder. And for Captain Tisliar, all the elements were in place.
Back in 2014, our new Head of Training began his Type rating course for AIRBUS A320 exactly with SmartLynx Training Centre. Showing excellent performance, he was offered a First Officer position with SmartLynx Airlines and since then progressively advanced through future positions both in the Operations Department and at SmartLynx Training Centre.
In 2017 he earned the title of Theoretical Knowledge Instructor, thus joined the Training Centre's Instructor team. Continuing the same pace in the following year, and another promotion - Captain Tisliar added the TRI (Type Rating Instructor) title to his name. Since then he has been doing his best to pass on the acquired experience, SmartLynx corporate culture and human approach to our cadets as well.
Having a real "hands-on" experience of being a SmartLynx cadet himself, provides Captain Tisliar with a valuable understanding on how to further improve Training Centre's cadets' satisfaction, better their experience and increases his ability to further motivate his team.
"Since I have joined SmartLynx Training Centre for the second time, now as an Instructor, our organisation has experienced impressive growth and a lot of effort has been made to continue that trend. In the past, we have invested time and resources in teaching tools like FMGS trainer, MFTD sessions etc." SmartLynx Training Centre's new Head of Training comments, and adds "Covid crisis had a huge impact on aviation in whole, and all we could do is adapt to new circumstances. SmartLynx Training Centre has introduced new types of courses for Flight and Cabin Crew, and we continue to optimize processes, training methods, syllabus, in order to be more efficient and effective, while maintaining quality and safety."
2021 brought a more positive outlook on the industry as a whole, making way for new plans and resumption of Training Centre's core activity.
"Now, I am pleased to say, we are ready to resume with A 320 Type Rating Course, and welcome the next generation of pilots. Training Centre coordinators are close to releasing dates for new groups, which I believe are exiting news for many future colleagues out there. There is a lot of interest in the Course, and we are in the final stages of preparations."
SmartLynx Training Centre's philosophy is equipping graduates with commercial and aviation knowledge needed for today's professional environment. Welcoming 60-70 students each year from all over the world, where the majority, like Captain Tisliar, get the opportunity to build a successful pilot carrier with SmartLynx Airlines.
Get more information on the course here, and start your journey to A320 cockpit with us.