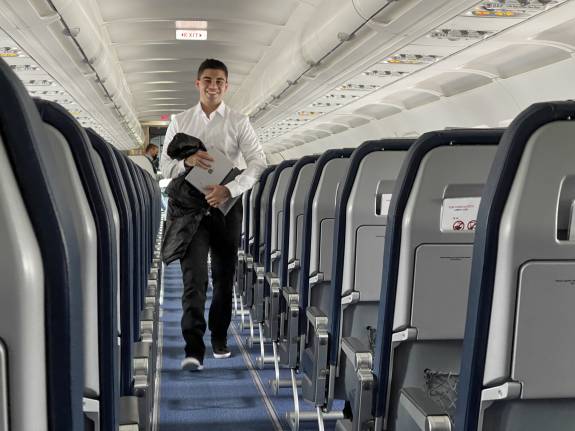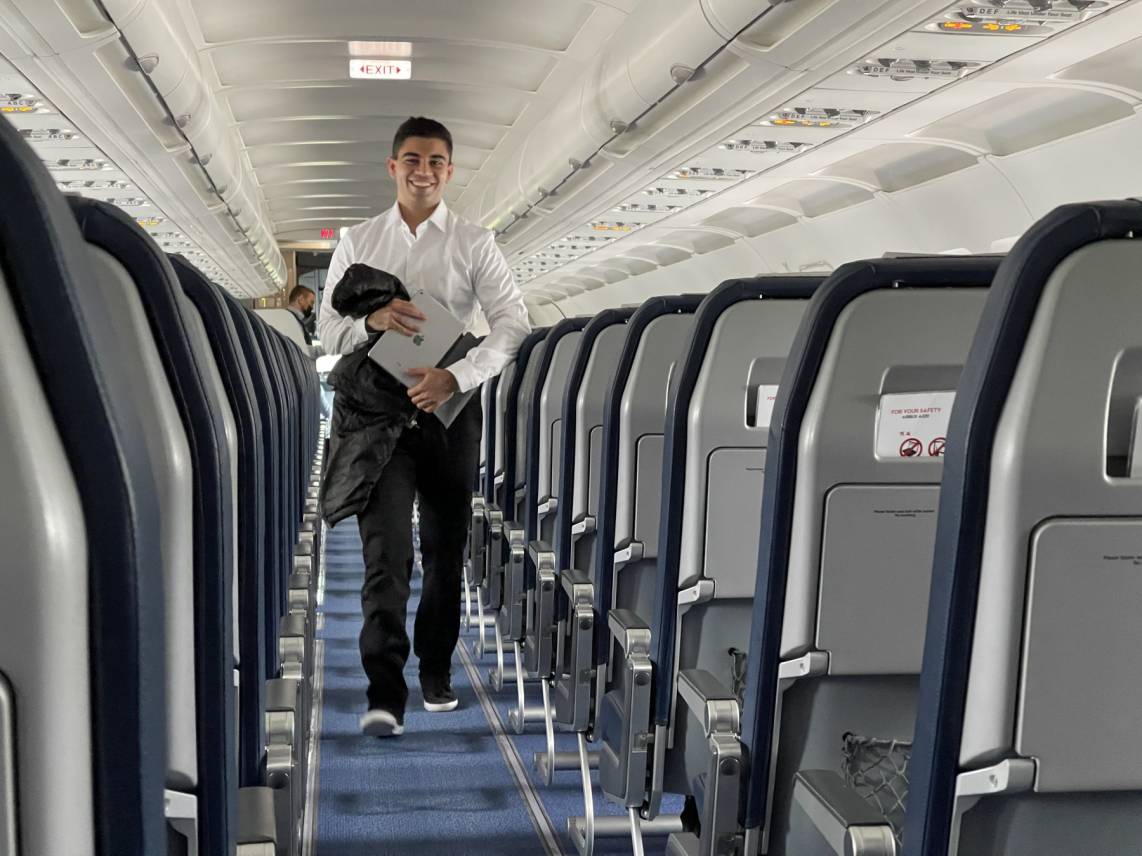 New groups. New teaching methods. Future A320 pilots.
24.05.2021
Every year SmartLynx Training centre welcomes cadets from all over the world eager to acquire AIRBUS A320 type rating certification. The program is designed to prepare pilots for this, most widely used in the world aircraft, and delivered by experienced Instructors who are active pilots for SmartLynx Airlines.
This spring, 2 groups of cadets commenced on their training journey. Successfully transitioning through course modules, cadets are going through the final stage – base training. The big advantage of the SmartLynx Training Centre is direct access to the airline's aircraft for training needs so arranging the Base training is quite easy.
Captain Martin Tisliar, centre's Head of Training, says the most representing nationality was Italian. The youngest pilot trainee was just 21 Years old, with few between 22-23. According to him, this is without any doubt, the best age to start a pilot career.
"Our first post-covid A320 Type Rating course has attracted applicants from various countries, age and background. Most experienced trainees came to our ATO with already more than 4000 Hours logged in their logbooks, Boeing narrow and wide-body aircraft experience. But again as it used to be in previous years, the majority of our trainees came with around 200-300 Hours and finishing the last parts of CPL/IR or MCC training before being enrolled for the Type Rating course. "
Cadets' performance
"Generally, the performance of the students has been above the long-term average and one student even with excellent results during all training phases. Due to the Covid pandemic, the Ground course had to be performed using Distance learning and virtual classroom. Lack of physical contact between students and Instructor has been a challenge as this was the first Type Rating course for us, where these teaching methods have been applied. Students helped us to minimize any potential negative effect of this challenge by establishing very active internal communication and trying to search collectively for the answers. There was the advantage of Distance learning as well. Staying at home with all family support, studying at the most convenient time and lowering the cost of the Type Rating as well. It might have even some positive psychological effect by not being out of home for a longer period of time. Currently, we are finishing the training with A320 Type Rating Course Group 2 and we are looking forward to meeting our new students and future SmartLynx Airlines colleagues during the Autumn selection process."
What do cadets say about the course? Read here.