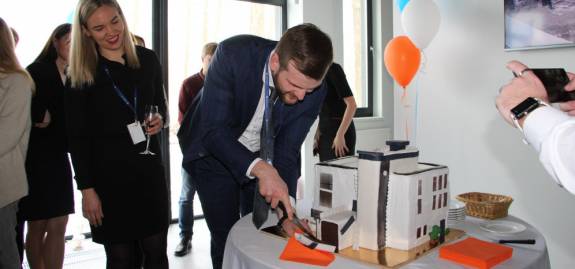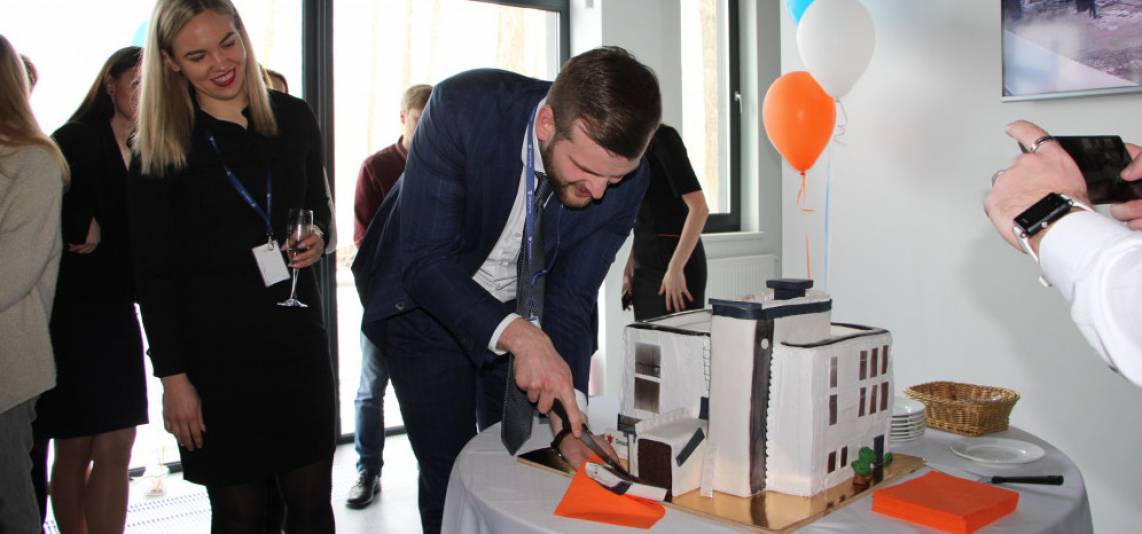 New building Grand Opening
15.03.2019
The date 14 March 2019 will be long remembered at SmartLynx Airlines. Yesterday, the Grand Opening Ceremony marked a milestone in the company history, as our new office building was officially opened.
The house-warming party began with a warm speech and ribbon cutting by Zygimantas Surintas, our CEO, and continued over a cocktail reception. Already exciting atmosphere was complimented by DJ and unique culinary stations featuring master pieces of our partners, LSG Sky Chefs. The star of the event was a cake in shape of our new building, perfectly replicated by BekerFeja.
Brand-new addition to our Riga headquarters consists of 1100m2 of modern and collaborative work environment spread over 3 floors. The space is architecturally designed to support our company's growth and expansion featuring open-space offices and 9 meeting rooms.
Comfortable and energy efficient building offers multiple areas dedicated to employees, such as lounge room, canteen, coffee corner on each floor, one smaller terrace and a 310m2 one on the top floor.
On this memorable occasion, we must thank all who supported us throughout this journey, and wish many happy and productive days to our team in their new space.