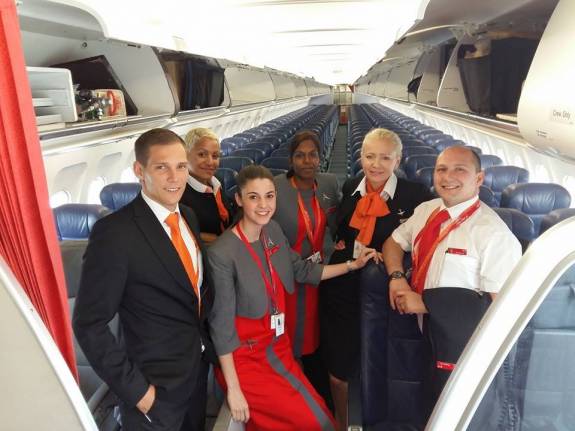 Meet Lauris Kiukucans, Crew Training Ground Instructor
04.01.2021
For all Cabin Crew out here looking to sharpen, diversify and upgrade their aviation profession, we are bringing you first-hand experience from our Lauris Kiukucans. When joining the aviation world 8 years ago Lauris had a clear and ambitious goal set - to become a Ground Instructor, which today he is and thanks to the diligence and dedication Lauris is Assistant Cabin Crew Training Manager as well.
"After attending many different courses which were mainly outsourced, I gained necessary certificates to conduct crew training in all aspects. Ground Instructor Position requires continuous studies in aviation-related topics, reading articles, the practice of rhetorical skills in front of an audience and of course refreshing technical skills. Besides aviation, I also hold an international Jury license in winter sports where I can also improve my organizational skills which are much needed in Ground instructors position.
Attitude and discipline are what brought me where I am right now in aviation, I believe in each and every new student and I have very high confidence that everyone can be a Cabin crew, SCCM, Line trainer or Instructor If he really wants it. Everything is about communication, if the message is not clear, then ask again until we make it clear. Despite a very intense course and a lot of new information, the student must be very focused on every topic. I always also say that mentally and physically our personality must be even -Health is a state of complete harmony of the body, mind and spirit."
Take a step up the career lather with us and start sharing your aviation knowledge, by becoming a Cabin Crew Instructor.
SmartLynx Cabin Crew Training Instructor Courses are comprehensive training courses aligned with EASA and ICAO requirements. After the training students are equipped with in-depth knowledge of educational subjects and all training requirements enabling them to transfer the learning to future trainees on all the matters regarding operations in the aircraft cabin. Our courses can be organised for an individual or for a group, delivered as an individual course or as a package of all. Course location is customised to client's needs.