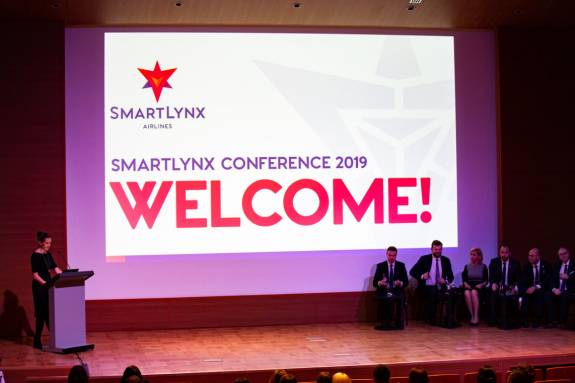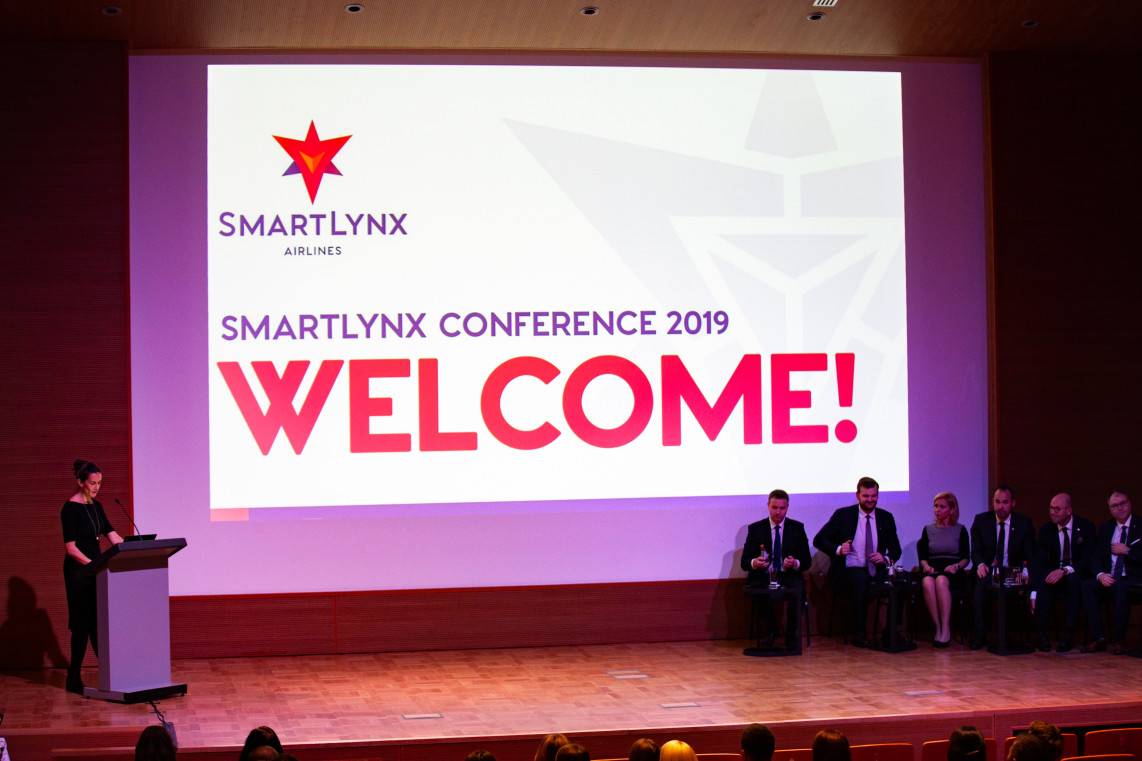 A look back at SmartLynx 2019 conference
29.11.2019
On November 8th the annual SmartLynx Airlines Conference was held in Jurmala. During the event, we looked back at the operational results of the past year, revolutionized our plans, and celebrated the best employees in several different categories.
We determined that SmartLynx Airlines in 2019 has grown bigger, stronger and better. We have improved our operational performance in all key business areas. The company has developed projects that increase the quality and safety of services. Many internal procedures have been streamlined and refined. In the current changing market environment, we have significantly improved our competitiveness.
Next year will bring new challenges, as well. The company's development team has found innovative business recipes for reaching new heights by diversifying SmartLynx business strategy. Meanwhile, numerous new contracts with international aviation companies are signed for the next season.
After revealing the grand plans the best employees of 2019 awards were presented. Smart Team has never been this big and there are always colleagues who stand out and make us stronger and better. This year Smart Team selected its most exemplary colleagues in five categories: Trustworthiness, Interdependence, Knowledge, Adaptability and Awesome Attitude.
The most trusted colleague in category Trustworthiness our Ground Operations and Cargo Agent Ilja Fedchenko was selected. He has proven himself to be a man who will always keep his word, give a helping hand and do his job on time and in high quality.
For the best team player and solution-oriented colleague Sandra Grunde, Director Business Process Management, was chosen in category Interdependence.
When some advice or explanation is needed Olegs Leonovs is your first choice. He has been nominated as go-to person in SmartLynx Airlines. He received an award in category Knowledge.
When it comes to satisfying the client's needs and ensuring high performance, Laura Petrovska has never disappointed with results of her work. She is this year's winner in Adaptability nomination.
According to colleagues the most smiling team member with the best attitude in 2019 was Krista Kenga who was awarded in Awesome attitude category.
The celebration was concluded with a corporate party. Given that SmartLynx Airlines is growing and reaching new markets every year, for this year the theme of the party was selected to be "SmartLynx Around the World".
During the non-formal part we had an opportunity to enjoy acrobatic performances, we played and listened to African drum beats, posed for a photographer with 3m long wooden legs. And the spirits of the event were constantly raised by the attractive radio broadcast host Kaspars Breidaks.