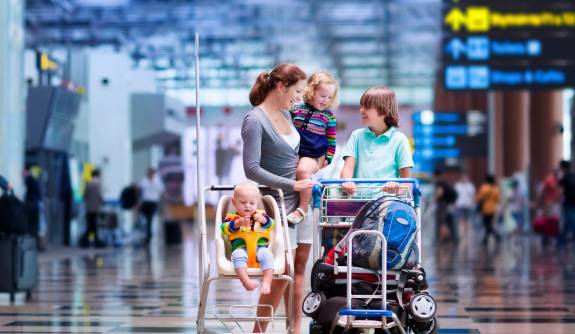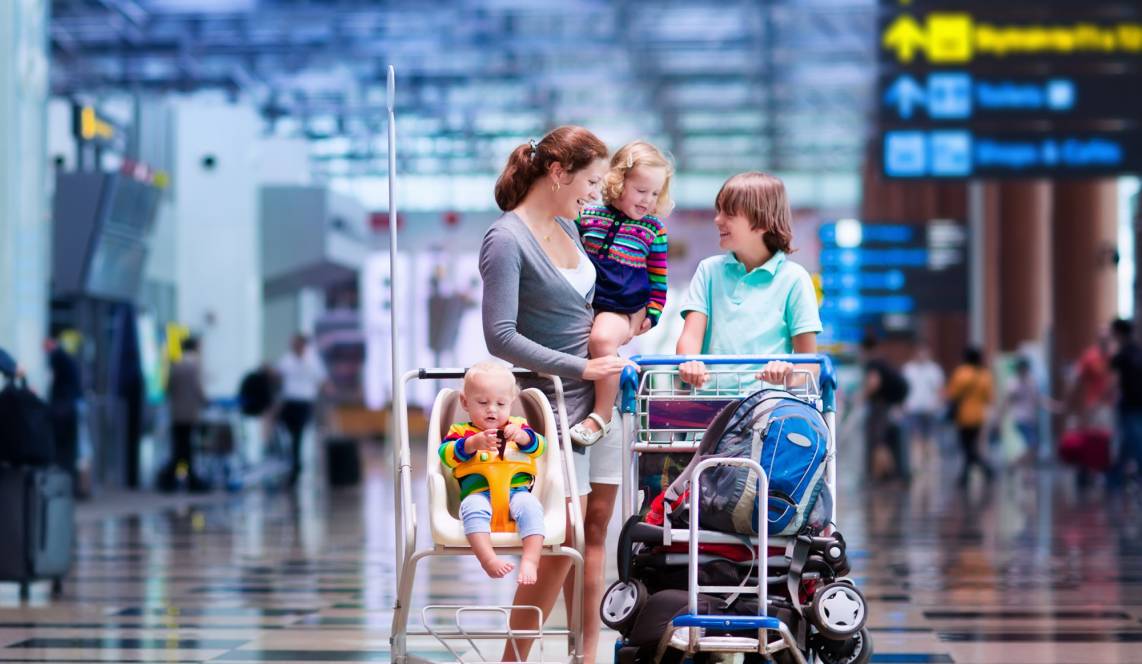 How to make flying with children as enjoyable as possible for everyone?
11.11.2019
Family trips allow the whole family to get out of the routine and explore the world with children. Before diving into the resort pool you still have to undertake a shorter or a longer plane ride. How to prepare for a flight so that children, parents and fellow travelers are all happy? Leila Abasova, Senior Cabin Crew Member from SmartLynx Airlines shares some useful tips for this.
Every travel experience starts with planning. When planning a trip with children, check flight times first. Does the flight happen during your child's playtime or sleeping time?
If the flight takes place at a time when children usually fall asleep, you might want to think about how to make your child comfortable. Leila advises travelers with children to always carry a travel pillow and blanket or, alternatively, a large warm scarf that can be used as a pillow or blanket.
If your flight is at the same time as your child's usual play time, allow him or her to move around as much as possible before boarding the flight. This way, the child is calmer on the plane and you and your fellow passengers can enjoy the flight.
For air travel it is best to dress in layers and comfortably. It is usually 24 degrees Celsius on board the airplane, but it can be cooler at the airport or on the plane.
If you have a long flight ahead, it is wise to bring snacks and food before boarding. According to Leila, it is worth noting that airplanes and many airports do not sell special baby food. Therefore, it would be a good idea to pack your child's favorite meals just in case. She also recommends bringing along gum, candy and drinking water. They encourage swallowing, which helps to reduce ear lock-in during take-off and landing.
Airplanes and many airports do not sell special baby food. Pack your child's favorite meals just in case.
When packing for air travel, check the allowed dimensions of the luggage first. On SmartLynx airplanes, luggage up to 55x45x25 cm is allowed in the cabin.
Use the benefits of our online check-in tool to pre-book your seats and order a tasty meal created especially for children.
When traveling with children, it is more convenient to use a multi-pocket bag where things are easier to find. It also fits under the front seat, where it is within arm's reach so everything you need can be reached quickly. The suitcase is difficult to open in the airplane and it has to be placed in the compartments above the seats, where it is more difficult to take out during the flight.
Definitely bring along your child's favorite toy or book in the bag. If you plan to entertain your child with an electronic device, be sure to bring your child-friendly headphones.
What to note at the airport?
When you arrive at the airport you should check your check-in desk number on the information board and check in at the check-in desk. If you would like to take a stroller with you, be sure to show it to the airport staff at check-in. Depending on the size of the trolley, it will be decided whether it is checked-in with the rest of the checked luggage immediately or you can take it to the plane.
Packages containing liquid must not exceed 100 ml and must be placed in a transparent plastic bag for security control and boarding. It is important to know that this does not apply to baby food! Baby food may be in larger containers, such as milk in a thermos or purée in a glass jar. However, consideration should be given to the possibility that the baby food container will be opened for screening purposes. It is a good idea to put baby food in your bag on top of everything so you can easily present it at the security check when necessary.
Always ask cabin crew for assistance during your flight!
Air travel is about safety. Small travellers under two years of age do not usually need a separate seat. Their parents are given an extra seat belt on the plane to attach the child to their mother or father's seat belt. "We are used to the fact that many people are traveling with children for the first time and our team is always happy to help you fasten your child safety belts," said Leila.
If the child's ears get locked during take off or landing and swallowing does not help, it is best to ask the cabin crew for help. "Children's ear pain can be relieved very well by a warm cloth or steam cup that can be asked from cabin crew," says Leila.
When traveling with babies, you also need to change diapers sometimes. SmartLynx airplane toilets are equipped with changing tables, which makes this procedure much more comfortable.
In the airplane, each parent's best friends are the cabin crew. Leila says that the cabin crew are always ready to help with everything from warming up the baby food, putting away luggage and other things during the flight. She encourages passengers with children to always ask for help from cabin crew if needed!
Checklist for travelling with children:
• Baby food, snacks and a drink
• Candy or gum to prevent earache
• Favorite toy or book, headphones for electronic device
• A blanket and / or pillow for sleeping
• Comfortable and layered clothing
• Nappies and Cleaning Cloths