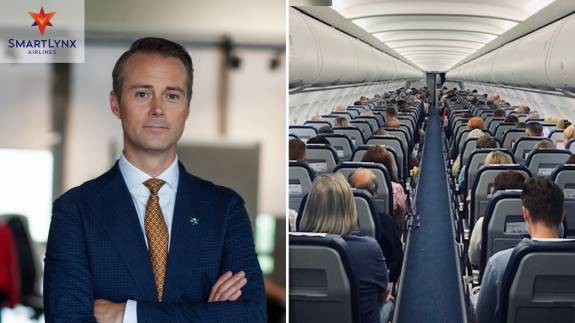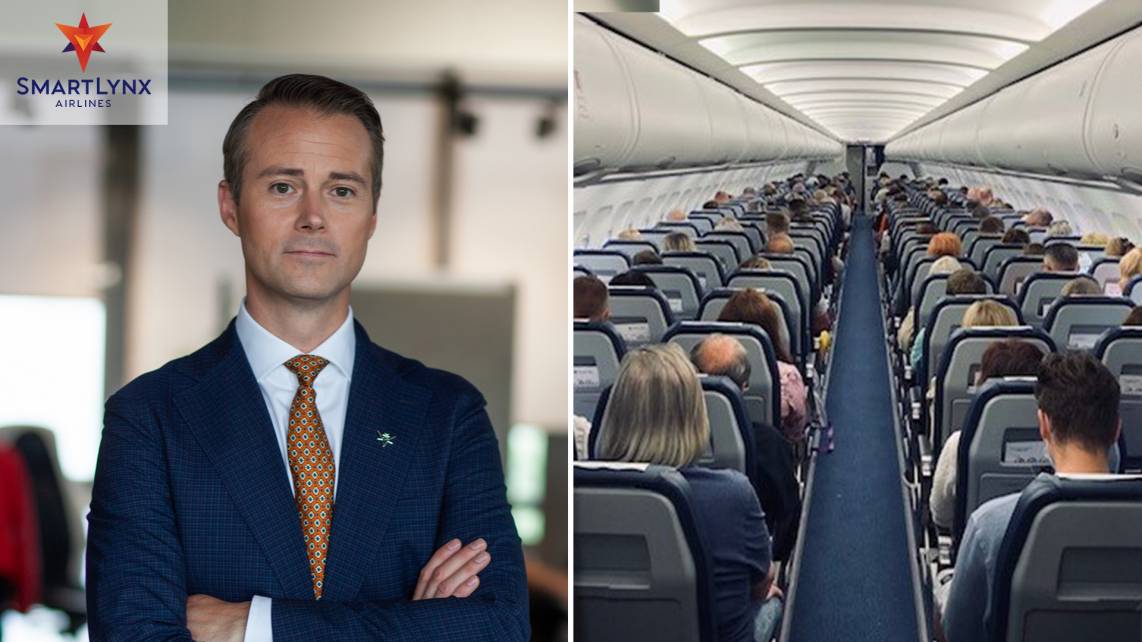 Health and safety of our passengers is of the utmost importance
06.04.2021
Since the beginning of the global pandemic, the aviation industry has had to quickly react and adapt to the changing situation. To ensure the safety and well-being of their passengers, SmartLynx Airlines, an EU-based charter and ACMI operator, has implemented several measures.
Statistically, travelling by air is probably the safest means of transportation in the face of an air-borne virus. Anders Ludvigsson, SmartLynx Airlines VP of Operations (VPO), explains: "The air on airplanes is highly sterile. The planes have efficient and modern filters called high-efficiency particulate air (HEPA), which are identical to those of hospitals, and therefore manage to capture and block up to 99.97% of the microbes present. The air quality, during SmartLynx flights, is clean and clear." Additionally, to ensure the cleanliness of surfaces, the aircraft is thoroughly cleaned and disinfected after each passenger flight. While onboard, passengers are encouraged to use the hand sanitizers that can be found in the aircraft's lavatories.
According to Anders Ludvigsson, these were not the only measures taken by SmartLynx Airlines to reduce Covid-19-related risks during flights. "Throughout the flight, our crew members are wearing surgical masks and gloves. To reduce contact, onboard sales were decreased and we implemented disposable menu cards with a smaller selection of items. We also have a special protocol for the crew members to follow should a passenger experience any illness symptoms during the flight. And, of course, we make frequent announcements to passengers to remind them about the obligation to wear a mask, avoid queuing, etc. All in accordance with EASA recommendations and requirements."
While SmartLynx does everything in its power to diminish any risks, there are also some additional rules and requirements the company demands of all passengers. "Before departing, passengers should check the latest information about travel regulations on officials' websites, or with their Tour Operator to ensure that they meet necessary requirements to enter the destination country. This ensures that the passengers would be able to travel withot any issues and that the risk of virus is as low as possible," explained Ludvigsson. All passengers are also required to wear face masks at all times, except if they can provide the crew with a doctor's certificate stating that they cannot wear a mask due to an existing health condition. "Also, to reduce the wait time at the airport, we encourage passengers to use our online check-in tool and get their boarding passes on mobile phones or print them out," he added.
Passengers not following the requirement to wear a mask, or any other crew instructions related to safety or security, are asked to disembark before the flight or they may be handed over to the local authorities at the arrival airport. "Even though the vast majority of passengers follow all the instructions and measures needed to ensure that travel is safe and enjoyable, we look very seriously upon those who do not. Our onboard processes are adopted to get better control of those few passengers who disrupt the experience, but we are prepared to take even more extreme measures should it be necessary. In extreme cases that could mean that the Commander will divert the aircraft and remove the perpetrators to protect the rest of the passengers, the crew, and the aircraft."
The global Covid-19 situation is constantly changing, meaning airlines must always be ready to change their procedures if needed. "Our team has weekly meetings to monitor the situation of our charter program flights, and if needed, we make the adjustments to meet the local and EASA recommendations and regulations," said the SmartLynx Airlines VPO.
"In such unprecedented times, our main focus is the health and well-being of our passengers. We are thankful for all clients who put their trust in us and choose to fly our airline. We will continue implementing the best industry practices to ensure a safe and enjoyable travel experience for each and every passenger onboard SmartLynx Airlines," Ludvigsson added.