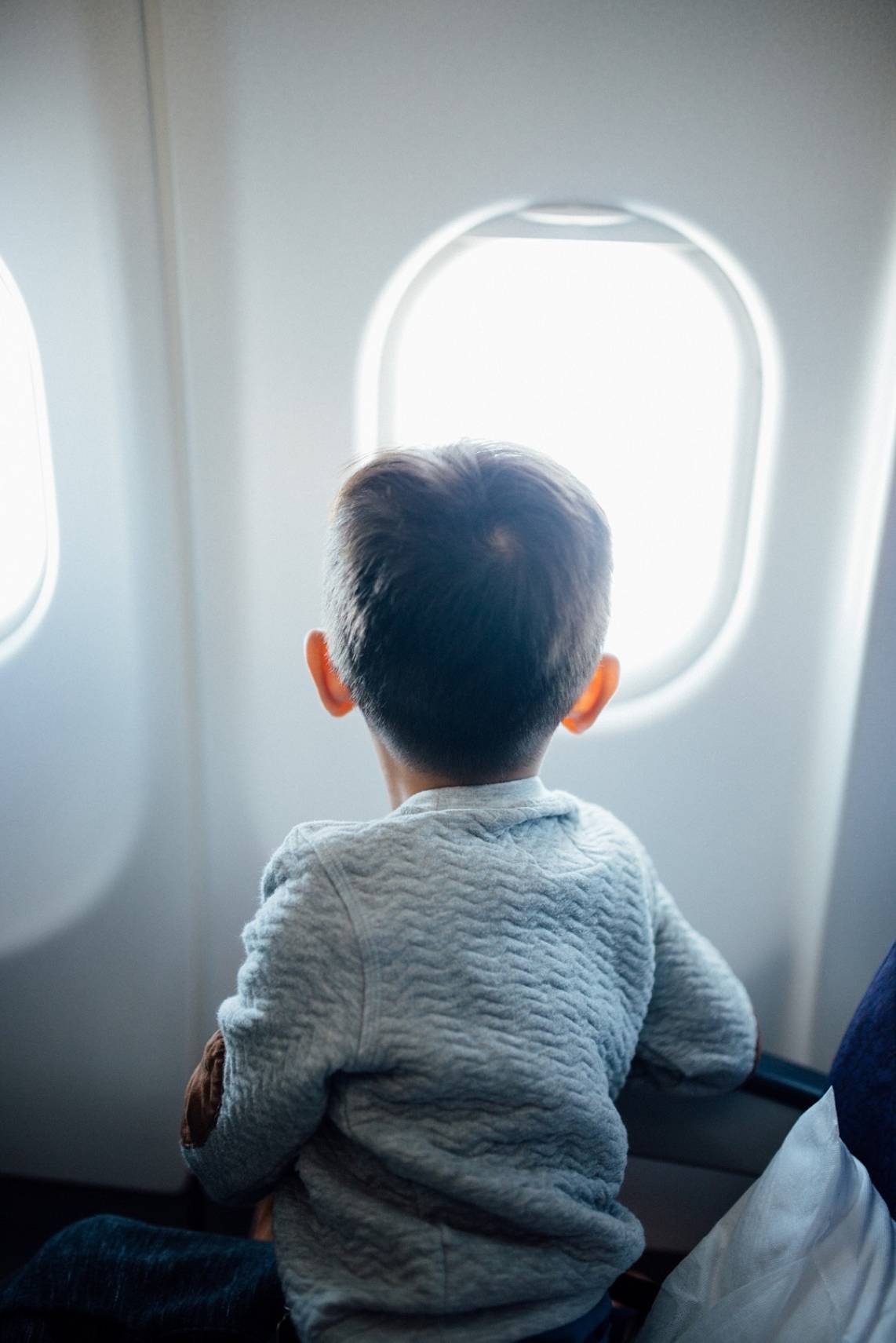 Five tips for parents for getting ready for a flight together with children
21.06.2022
Quite often parents of small children choose not to fly because of lack of information as well as stress about what other travellers might think. There is no reason for worries because the majority or 80% of Latvian residents are understanding and do not object that there are parents with small children on the plane, according to a survey conducted by SmartLynx Airlines*. The airline's flight attendant encourages parents and provides useful tips that will help to prepare for the flight.
As many as 45% of the surveyed residents believe that parents with small children have equal rights to travel with children and should not be ashamed of the way their children behave. Every fifth respondent admits that even though he/she does not object to parents travelling together with children, they would prefer to sit in an area without small children. Just 6% of respondents do not support parents who travel with small children because they have had unpleasant experience earlier.
Cabin crew members are parents' best friends
The cabin crew is always ready to support and make the flight pleasant for both parents and children. For example, if parents have forgotten to put an important item for the child in the cabin luggage, the flight attendant advises parents to ask the cabin crew for help to find a solution. Also, the cabin crew will warm up the child's meal, bring a blanket or pillow, will offer different games and watch the child while parents stretch their legs or use the bathroom. Flight attendants also will speak with and calm down other passengers if a child is restless during the flight.
Timely check-in necessary in order to get seats next to each other
Many passengers believe that if they have purchased airline tickets at the same time, they will also have seats next to each other. Not always this is possible, especially if tickets are checked in at the last moment. Therefore, it is advised to register tickets in due time – as soon as the airline has opened the check-in for the seats to be registered next to each other. Today, airlines ensure electronic check-in and only checked-in luggage should be registered at the airport.
First necessity goods on carry-on luggage
When traveling with children, it is more convenient to use a bag with many pockets and place it under the front seat, thus, everything you need can be reached easily. It is also worth knowing that on most airlines there is one free-of-charge bag of up to 10 kilograms allowed for babies.
The travel bag should definitely contain food that the child likes, favourite toys or smart devices with cartoons that will serve as a pass-time during the flight. Baby food may also be packed in larger containers, for example, milk in a thermos or baby food in a glass jar. However, it should be taken into account that food packaging might be opened during security control, therefore the baby food should be packed on top of the bag so that it can be reached easily if needed.
"Air temperature often changes during the flight – it is cooler at the airport, but pleasantly warm on the airline, therefore children should be dressed in layers, have shoes without laces, so that it is possible to put things on and off easily," said SmartlYnx Airlines flight attendant Dace Straupmane.
Strollers can be taken to boarding gates
Strollers should be registered before the flight. Then they can be used up until the boarding gates. As the boarding starts, the airport staff will hand over the strollers to the cabin crew who will place them in the luggage department. As regulations differ in different destinations, the parents should ask the cabin crew whether they will receive the strollers back right when unboarding the plane or by the luggage claim. The strollers should be foldable easily and it is also worth knowing that strollers for families with children are available at all airports free of charge.
Children's wellness during the flight
As D.Straupmane tells, it is advisable to feed babies with milk or water during take-off and landing. It will reduce the unpleasant feelings in their ears caused by the change of air pressure. If hearing is muffled and swallowing does not help, the pressure can be reduced by a warm cloth or a cup of steam, just ask the cabin crew for help. For the convenience of parents and babies, bathrooms of Smartlynx Airlines are equipped with changing tables that will make changing of nappies more convenient.
If a child is restless or bored, the flight attendant suggests parents to keep calm and not to be ashamed to ask the cabin crew for help. On most of the planes there are special games prepared for children and other useful items. Besides, before or after the flight, after consultations with the cabin crew, it is possible to organize a possibility for a child to greet the airplane pilot, which always improves the child's mood.
About survey
SmartLynx Airlines conducted the survey in June 2022 in cooperation with research agency Norstat Latvia, polling about 1,000 respondents, aged 18-72.