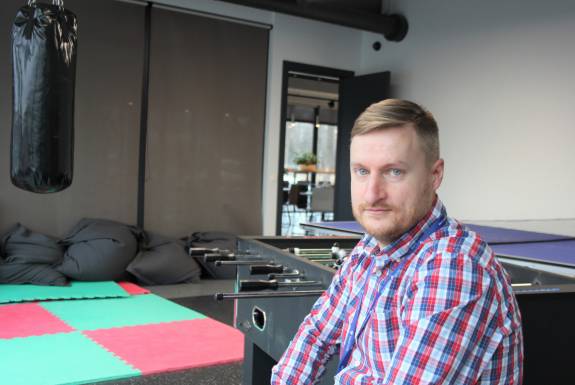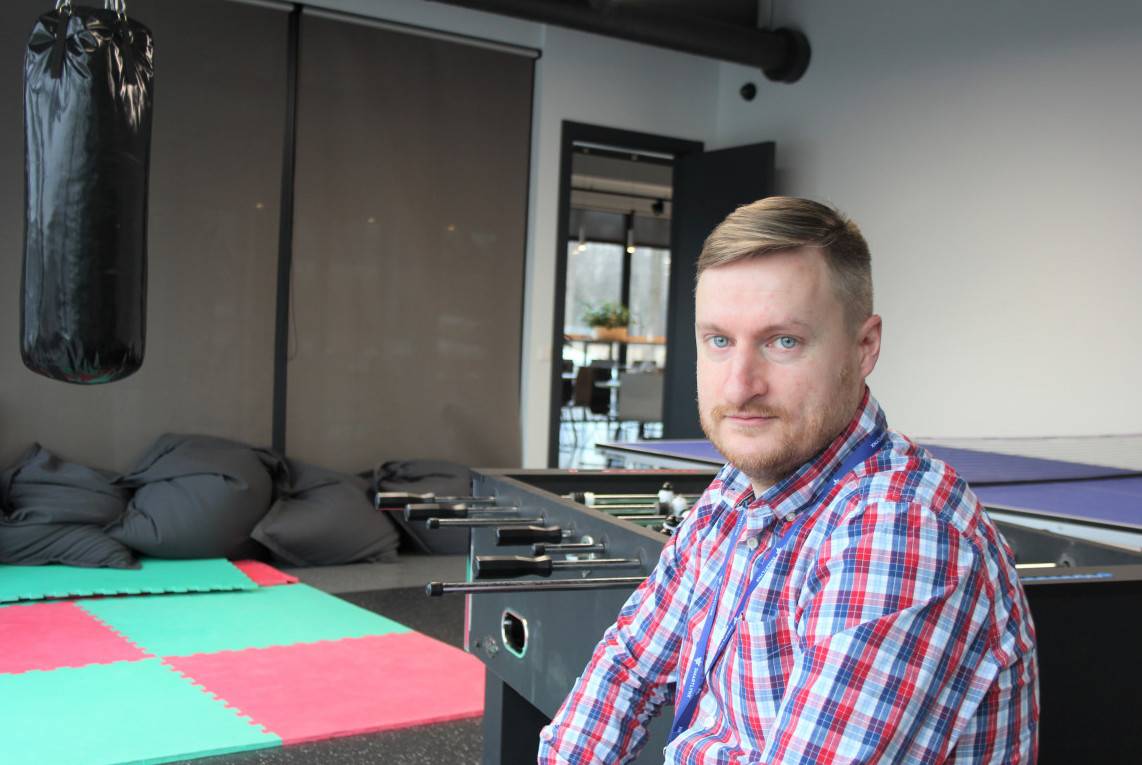 Employee success story: In some ways IT profession is similar to being an astronaut
22.11.2019
Today it is impossible for airlines to successfully operate without a large presence of complex IT and data systems. At a time when all activities are becoming digitized and are generating huge amounts of information, the work of an IT expert is gaining importance.
Oskars Lascuks is a specialist with more than 11 years of experience as an IT Administrator at SmartLynx Airlines. As Oskars tells us, it is not an accident that he has developed his career in aviation industry.
"When I was a little boy, I was very captivated by the sky and the stars. I used to look at them for hours and imagine myself taking steps on an infinitely distant planets. I wanted to become an astronaut.
As I grew older, I became increasingly interested in information technology and computer systems. Although my childhood dream and current job are different, I have to admit that there are in fact many similarities between the two. The universe is full of planets. It is endless. And the IT industry is full of challenges and endless opportunities. As you begin to address one particular technological issue, you may at one point find yourself somewhere else, far away from the original problem. Just like taking a step on a very distant star. So working for SmartLynx Airlines is, in my opinion, a logical middle ground where I can be close to aircraft and my childhood dreams, and at the same time do the job I like - take care of complex IT systems."
One day in the fall of 2008, a good friend of Oskars mentioned that the company he was working for is searching for extra help in IT organization and development.
"I found this offer interesting and at the same time challenging. When I started my career, the company had only few IT servers. This area was just beginning to evolve and realize all the new opportunities offered by science. It was not even our specific peculiarity, but a global trend. I was one of the only few in IT staff. But today we have a large IT infrastructure and many IT experts working in the company on a daily basis."
When you work for a company for as long as Oskars, everyone has the opportunity to participate in its development and see ongoing changes first hand. And in 11 years Oskars has experienced a lot.
"From the employee's point of view, SmartLynx Airlines today and 11 years ago are two very different companies. At that time, we were still a small company without significant international recognition. We were like a small family. A family who had a pool table, jacuzzi, and a small winter garden in office. Today, the company has grown to become a large, international family. SmartLynx Airlines is certainly more professional and business oriented. There is no time left to grow vegetables in the winter garden anymore!
As for me. I am still finding new challenges as IT administrator for the 11th year. I am proud that I have been able to take a part in our development and to see the remarkable changes that have taken place. Nonetheless, we all still have a lot of work to do because with our work we have raised the bar very high."
Oskars is definitely one of those people with whom you always have something to talk about at a coffee break or at dinner table. Not only a Swiss army knife in his profession, but also a man with many stories gained from many hobbies of his.
"Working in IT is not easy. It requires a great intellectual and psychological resources. Through the years I have developed many hobbies to restore used energy, for example, photography, cycling and mountain hiking to name a few. I choose a specific hobby depending on what I need at a given moment - if I need to discharge myself and gain fresh strength, then it will be something more active like hiking. It is an oportunity not only to enjoy some of the most epic views in the world, but also challenge yourself physically and learn about your limits.
If I need to calm myself and have a time to think, I will choose photography. I am usually trying to capture shots with some morale in them. Create something with a story. Meanwhile this is a quality time spent with friends as they are usually helping me to realize my ideas.
I believe that people does not have to be great and versatile only in his professional work. One has to be great and versatile in life in general."
Meanwhile, at work, Oskars is motivated by the opportunity of gaining new knowledge that can be used later in practice. As Oskars tells us, the feeling that he is developing something new through his work, and seeing that the result of this work benefits to the whole company, is his greatest motivation.