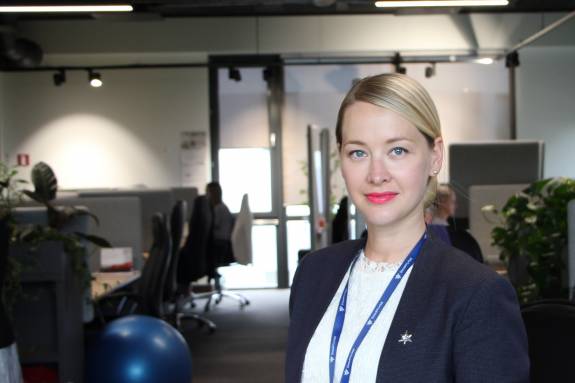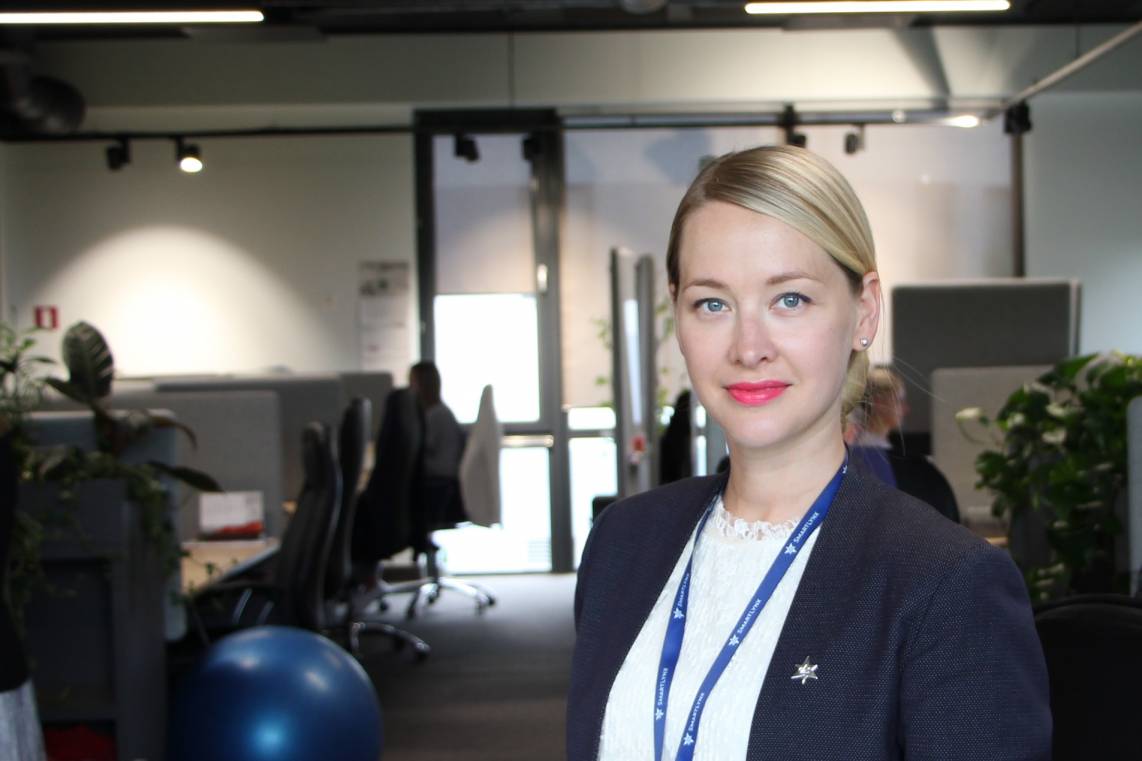 Employee story: To be in the right place and at the right time
01.08.2019
The aviation industry is one of the most complex industries in the world and numerous professions are involved to ensure that all processes go smooth and continuous. One of them is IT Operations, in SmartLynx led by Alina Balabanova. Her story is a particularly fascinating and valuable example of how one's dedication can create immeasurable opportunities in a professional career.
It all began in 2003 when accidental coincidence of circumstances introduced changes in Alina's summer plans and later directed her to a passionate career in company she is calling home.
"In 2003 a family friend and pilot at LatCharter approached me with an earth-shattering question - Do you want to become a member of the cabin crew? We are hiring!". As Alina recalls, this opportunity sounded just like what she needed and it also allowed to combine the job with time for studies.
"This is how it started. Interview, assessment, training and… finally my first flight on Airbus A320 YL-BBC and the first flight in my life! Now having all those systems in place it is funny to remember that we used to plan flight schedule on a white board and crew rosters on a couple of A3 sheets glued together. These were exciting and amazing times!"
Unforgettable two years passed by in a blink of an eye and after graduation from International Higher School of Practical Psychology Alina decided to gain new professional experience and leave LatCharter. Turned out it was just temporary. In 2008, after living for a while in Bulgaria, Alina decided to return to Latvia and she immediately started searching for a new job. To her great surprise, she found an ad in a magazine about LatCharter hiring ground staff. Needless to say, she promptly applied.
"Honestly it felt like coming home after years and instantly I felt that bond, created with my ex-colleagues, was still strong. They were happy to see and welcome me back."
On 1st of August 2008, Alina re-joined LatCharter as a Crew Control Specialist and since then career has taken her on an exciting journey as Crew Control Supervisor, Crew Planning Specialist, later Supervisor, Cabin Crew Manager and finally her favorite IT Operations Manager position.
"You may ask why all of a sudden IT? Well, in my childhood years I've always been my 'father's daughter'. I could watch my father for hours working on some micro schemes, computers or fixing cars. So it kind of naturally came back to me. I've always enjoyed digging into settings of our ex-flight and crew scheduling system. In 2013 we had to migrate to a new movement control system and my direct manager encouraged me to take over. It's funny now when I remember myself hesitating about the new position, being worried if there will be enough work for me and I remember him laughing out loud: 'You'll never have a boring working day!'. So here I am after 6 years, very enthusiastic and passionate about my work, and it's more than I have ever imagined."
Being a working mom it is sometimes challenging to juggle the workload and caring for her family, but the support that Alina receives at home is huge.
"Outside office hours I am trying to be a good mom for my 7-year-old daughter Eva. My family is always supporting me, so when I say "SHHH! I have a problem to fix with the system!" they know that it means business and it is time for mom to do some work stuff!".
According to Alina, SmartLynx makes sure that the environment and atmosphere in the office helps to maintain an emotional balance between work, private life, and health. Employees have access to a variety of benefits, engaging in exciting activities such as morning yoga classes in office, annual sports events, team building events and many more. Also expanded office space that was opened in Spring this year is designed with employees' interests in mind and creates an effective work platform.
Alina is clear – the responsibility of IT Operations may be challenging, but it is often fun to meet these challenges. It is not a job of routine and there is always something new to learn and achieve.
"So I'm definitely not dragging myself to work every morning. Together with my colleague Edite Kolveite, we work closely with SmartLynx IT department and 3rd party Service Providers to plan, track and execute tasks and maintain business continuity. Daily we define software application problems by conferring with end-users and troubleshoot issues; we identify modifications needed in existing applications to meet changing user requirements and looking for opportunities that can improve the efficiency of business processes."
During her tenure in SmartLynx Airlines Alina has witnessed many changes and all of them have brought something good for the company while making it better and stronger year-in-year-out. It is clear that changes made by Alina are a big part of SmartLynx success story that has not yet experienced its culmination.