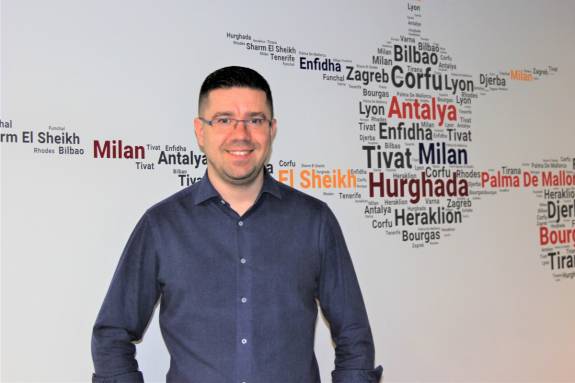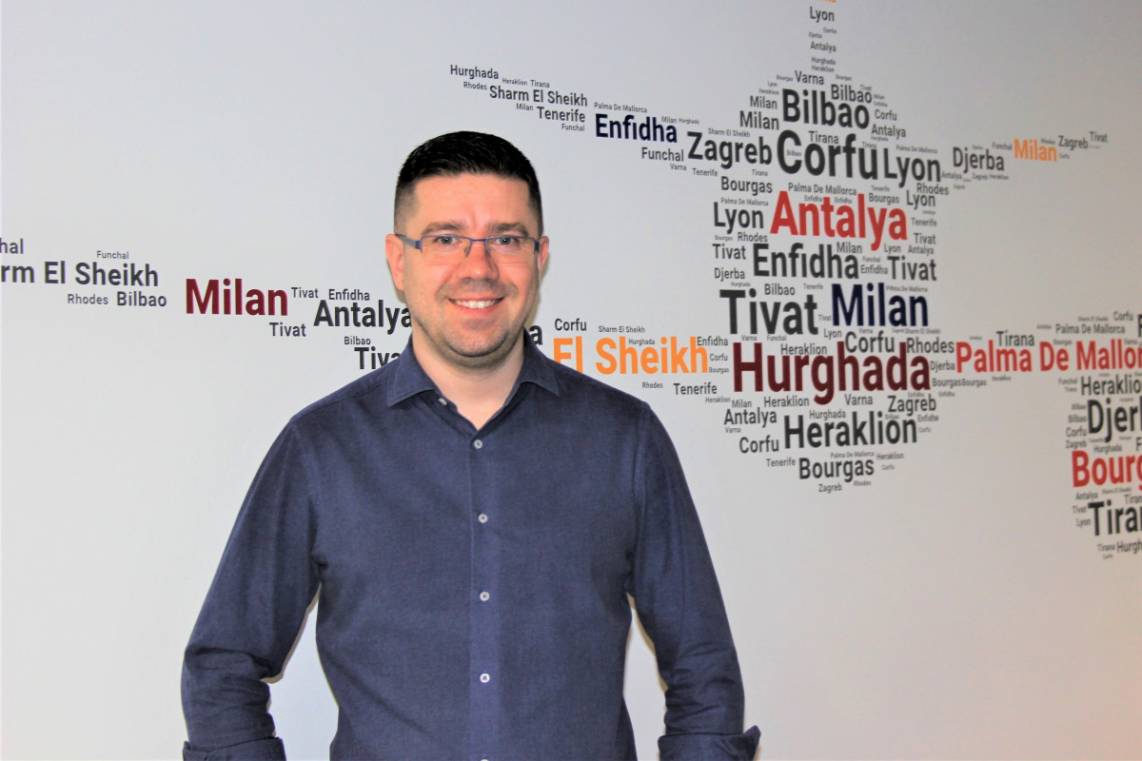 Employee story: Leading a team of adrenalin junkies
16.03.2021
If COVID-19 crisis has shown the business world anything, especially the aviation industry that felt the blow the hardest, is that people are the company's most valuable asset. It's the collective knowledge, expertise, skill of adaptability that distinguishes a business from its competitors.
SmartLynx Network Control Centre Manager, Jurijs Peskovs, after a decade-long experience with the Smart Team, highlights the team's dynamics and diversity as a company's greatest advantage.
"As I always say – people are what I like the most about my job. It is the only and most valuable asset that SmartLynx possess. Company is relatively young, but from the professional point of view, we can give a head start to many much more mature companies. And this is a part that I enjoyed the most - I am proud and happy to work with such colleagues. Young and professional. So similar in some aspects – passionate about aviation, and so different as personalities.
What I like about doing my job – dynamics. We never have the same day. Working in the operational department will never let you get bored. We all are adrenaline junkies here."
Back in 2011 when Jurijs joined SmartLynx, as a reinforcement in the coordination hub of an airline - Operations Control Centre, the company was just starting to build its path to the leading position it holds today in the segment. In parallel, Jurijs was advancing through several positions, crowning in 2016 by taking the role of the Head of a new formation in SmartLynx Airlines. Constant strive towards a higher standard product and enhanced performance resulted in the integration of several departments into the Network Control Center.
"As I am with SmartLynx for 10 years already, I had luck and perfect opportunity to observe the growth of the company – from the relatively small "family" organization to the company taking the leading positions in the segment. Along with company progress, ambitions were growing as well – fleet size, bigger and reputable clients, annual turnover, etc.
During these years our company made a huge leap from the "stone age" of printed documents and hard copies to a high-tech digital paperless environment, fully integrated software, interfaces, reporting tools.
In 2016 my role was expanded and I took over Crew Control, Crew Travel, MyTravel and Station Managers departments. This new formation we called Network Control Center and I became NCC manager. The company was developing not only technically. Structure, tasks and duties were evolving constantly – shrinking and expanding. New positions were created, some became obsolete and disappeared. Like a living organism, SmartLynx was reacting to the environment and adapting to it.
Over the years the team has changed significantly. Cosy atmosphere of SmartLynx 10 years back has "hardened" and became more professional. Positions and duties associated with the particular role became faceless. Is it bad or good – subjective question. But it is a natural process, therefore that's the way it should be."
Progress means constant improvement, in both service quality and cost-effectiveness, with safety as paramount. Having cross-functional management able to support today's market dynamics and demand for making the right decisions right away, means only one direction – integration. Jurijs and his team are close to launching a completely new platform - Integrated Operational Control Centre.
"By merging OCC+GroundOps+MCC+CrewResources we are aiming at super-efficient data gathering and quick decision making delegated to one person during the day (IOCC Duty Manager). This is not only about to place people together but more OPEX philosophy - putting power and trust in the hands of the people best placed to take decisions."
Career advancement is historically nurtured by a supportive environment, peer support and collaboration, with a strong mindset as a foundation. All of whom are also determinants of winning teams, those overcoming obstacles small and big. For Jurijs, like for majority in the aviation world, COVID crisis was a true test, making the anticipation of the future all the more exciting.
"2020 has shown us to never stop changing, adapting, learning something new. Always try to think differently. Don't put boundaries for yourself, don't look back and take a step ahead. Everything is possible.
Like many other colleagues, the first and main thing I am looking forward to is seeing more wings in the sky, open borders, safe non-COVID operations. All the rest will follow.
And of course, I have healthy ambitions, therefore I am looking forward to continuing my career path within SmartLynx. During this and next years I will be focusing on personal growth and strengthening the weak points. One of my main targets is to accomplish MBA program. "
And what beliefs and rules he uses as guidance in his personal and professional life, Jurijs comments:
"Be RESPONSIBLE, punctual and precise. Never stop learning something new. Always try to do things better. Try to see a picture globally. Respect and trust your people, let them do things, don't interfere. Don't judge, try to understand. Don't lower yourself, behave with dignity. Try to be a role model for colleagues and family members. Be positive. There is always a room for a good joke and smile. "