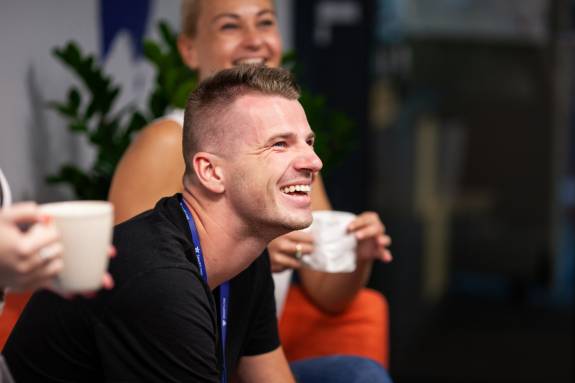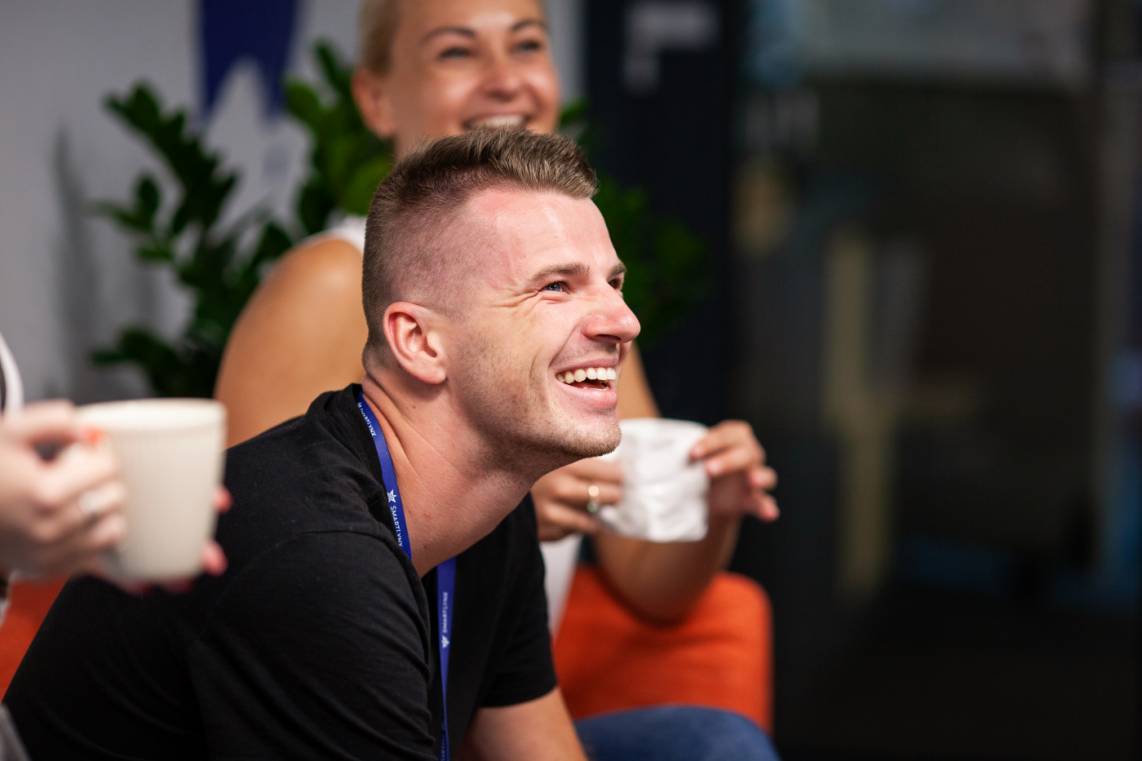 What its like to work at SmartLynx Airlines?
11.02.2020
For many working in aviation is a dream job, and not just being a pilot or cabin crew. Many have a notion that even airline office employees, get to enjoy a lot of perks and benefits. According to our Human Resource Department it's not a myth. Here are 10 things that SmartLynx team members value the most.
We are working in a super-multi-cultural environment. Here, in Riga HQ, we are a combination of 14 different nationalities, giving us a great opportunity to get to know other cultures.
Each year "the temperature" is measured not only within the teams but in the company in general, via Engagement Survey which according to last years results shows that more than 85% of the employees are proud to work at SmartLynx Airlines and they think the working atmosphere is positive, which is a very high result.
We also have a possibility for individual growth both horizontally and vertically. That means each employee has a possibility of finding the position where they can bring the most value to, and practice maximum skill and expertise.
Training and conferences are another part of Smartlynx employees development and growth that is highly valued and appreciated. We are attending local and international events, and more importantly, experience and knowledge gained are shared with other colleagues.
Like every big and modern company, numerous innovative projects are initiated yearly. SmartLynx is lucky to have team members with such initiative and devotion.
Because many of our colleagues are relocating and most often from another country, one of the HR team tasks is to provide support to newcomers. Not just the administration part, they will also get tips on where to eat, relax, and must-see spots in Riga.
Events – our employees work really hard but once the work is done they know how to party hard as well! Throughout the year we are organizing events not only within the departments but also within the company. The biggest events of the year are Sports Games Day in the summer where we go with our families and Gala Party in November. It's worth to point out that also we have no record of a colleague saying no to our Ice cream Fridays.
Our Smart Team expands as the business grows, therefore a few years ago it was decided to start the reconstruction of SmartLynx Riga HQ. In March we have celebrated the opening of our new building. In addition to open-space offices and more meeting rooms, we get to enjoy a super tasty lunch in a modern canteen and to relax on a huge rooftop terrace. And a new tradition has set - we have morning yoga twice a week in our Activity room. The best way to start your working day!
Our employees are very active outside the office too. SmartLynx football and volleyball teams have quite a number of we can now say, even veterans, people have been playing there for years. But also, it's one of the main interests of newcomers. At first day intro, HR somehow always devotes some extra time to this part.
And lastly, as one of the perks of being in the digital era, favorite virtual meeting spot at SmartLynx is the "HUB". Our intranet where we can read company news, share photos, apply for internal vacancies. Preserving the environment is our focus, so we do everything electronically. Twice a month company newsletter lands in our inbox with the latest news, stories about employees, teams, as well as happenings in the industry.
If you want to join the #smartteam, visit our careers page.